Varsity Girls Basketball Believes in 95% Theory
The girls varsity basketball team has been doing pretty well this year. For insights on why this is, and how the team plays their games, here is where you need to be!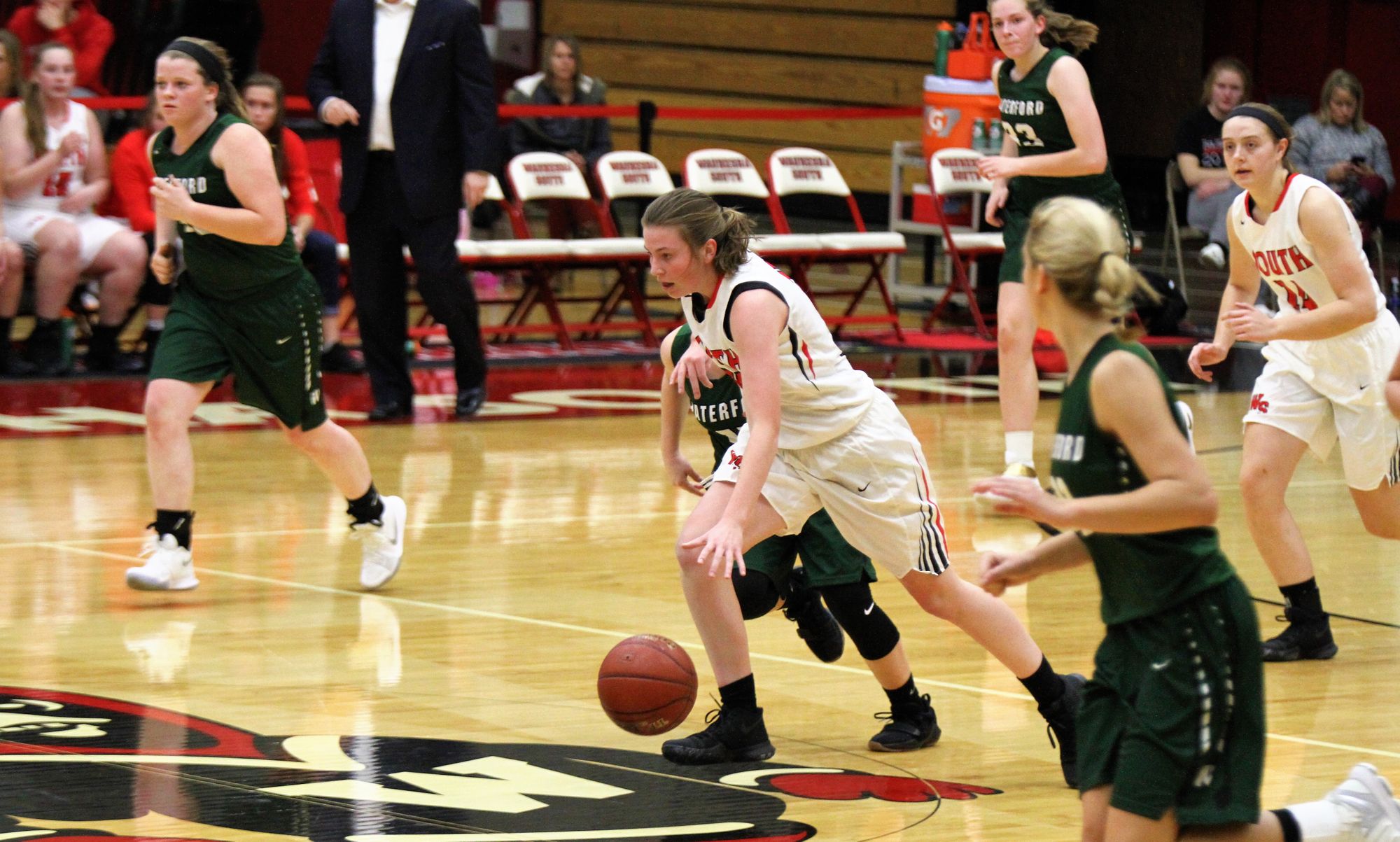 The Waukesha South Girls Varsity Basketball program has had a lot of strive so far this season as they take on their rivals in the Classic Eight conference. The team has put in a lot of time and effort this year and is looking forward to a strong finish.
This year, the team has utilized the theory of 95%. That is, 95% of any basketball game consists of everything besides scoring: for example, good sportsmanship. Players approach every game with this mindset. The team is led by senior Sabrina Andringa, senior Emma Kelliher, who has committed to play for Christian Brothers University, and senior Armoni Brown, who has committed to UW-Madison to further her track career. With the influence of the six seniors currently on the team, as well as Jess Prater and Bridget Jakobi, returning varsity juniors, the squad has a lot of experience.
Captain Sabrina Andringa said one of the keys to the team's success is to "win the possession." The girls have defeated Kettle Moraine, Waukesha North, Catholic Memorial, Waukesha West, and hope for more to come. The conference has many phenomenal teams, like Arrowhead and Mukwonago, but the team has good chemistry, works well together, and doesn't back down against any opponent. The team always reminds itself to be greater than yesterday.
Led by head coaches Paul Darling, Adam McDonald, and Steve Goetsch, the girls are looking forward to the rest of the four month season together. They pride themselves on the attitude of the team and really hope that you can help them out. The girls play on Tuesdays and Fridays and they really appreciate the fans that cheer them on. Their upcoming schedule can be found below:
Date
Event
Location
Fri, Jan 12 7:00 pm
vs. Catholic Memorial High School
Away
Tue, Jan 16 7:00 pm
vs. Burlington Area School District
Away
Fri, Jan 19 7:00 pm
vs. Mukwonago High School
Home