South Varsity Poms Takes 5th At State
WSVP takes State by Storm.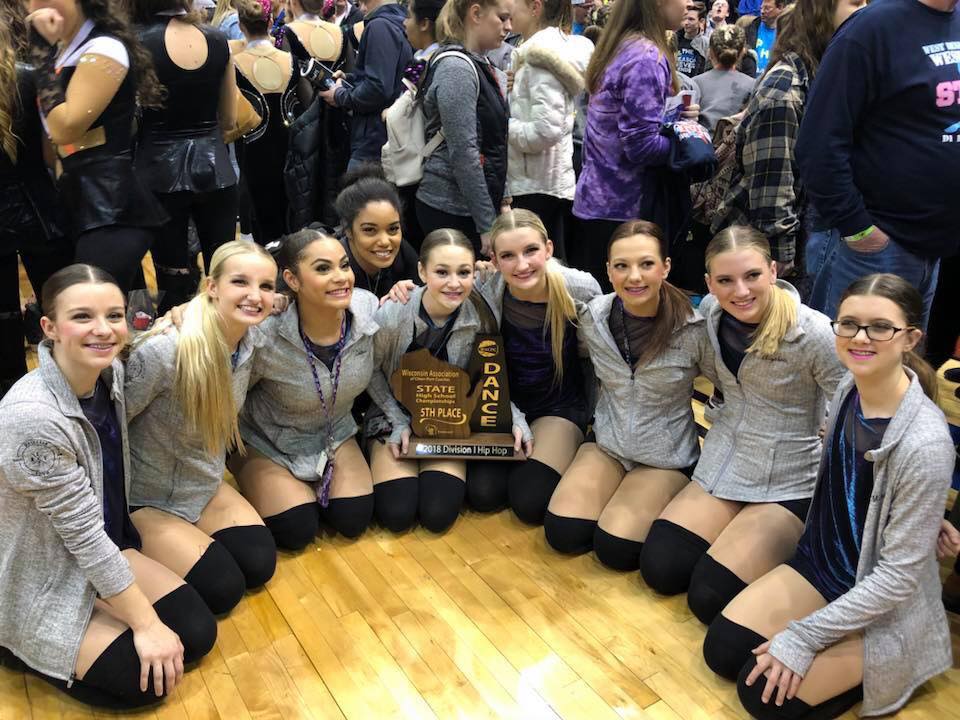 On Saturday, the Waukesha South Varsity Poms team placed 5th in Division I Hip Hop at the Wisconsin Association of Cheer/Pom Coaches State Championship in La Crosse.
It was a satisfying performance for the team, and a reward for their effort throughout the year. The girls put in 9 hours of practice each week, perfecting their routines, and grinding each day to prepare for competitions. In addition to regular exercise, the team has weekly tumbling practice where coaches help improve specific skills and tricks. During practices, the team makes sure they clean up every aspect of their routine. Alyssa Guckenberger, a junior and a three-year Poms dancer said, "It's an enjoyable environment, and we have a wonderful coach to help us!"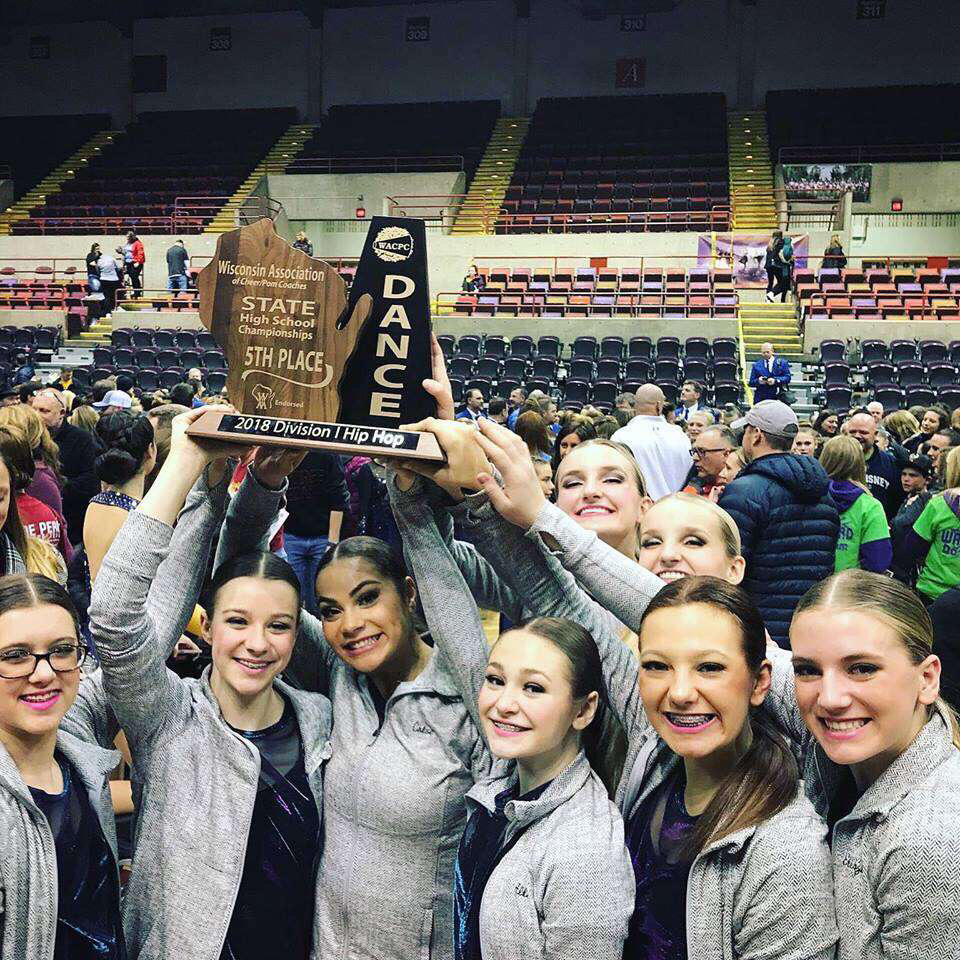 instagram.com/southpom
Despite all the work the team puts in, the WACPC competition is no easy task. Waukesha South has one of the smallest squads with only 8 members compared to most of the other teams, which consist of 20-30 members. In fact, the next smallest team in Division 1 has 17 members. The team has learned that no challenge is too great for them despite the stiff competition they face. Because of their determination and work ethic, they were able to achieve a top five finish.
"It was really emotional for me because...it was my last time competing on WSVP. Over the past three years I have grown so much as a dancer and a leader and placing at State was the best way we could end my experience on the team. Our State performance couldn't have gone any better. It was the best we've danced all season so we were all super proud of ourselves for working so hard..."
Alli Geiger, WSVP Senior
All in all, it was a solid season for the WSVP. They represented our school with grace, courage, and dignity. With great strength and perseverance, the Waukesha South Varsity Poms team keeps getting better year after year, giving us all the more reason to be proud Blackshirts.
Co-written by Mohamed Sudheer