South Culture: How Can We Reach Our Full Potential?
A look at South culture and a challenge to students to push themselves toward higher levels of achievement and school involvement.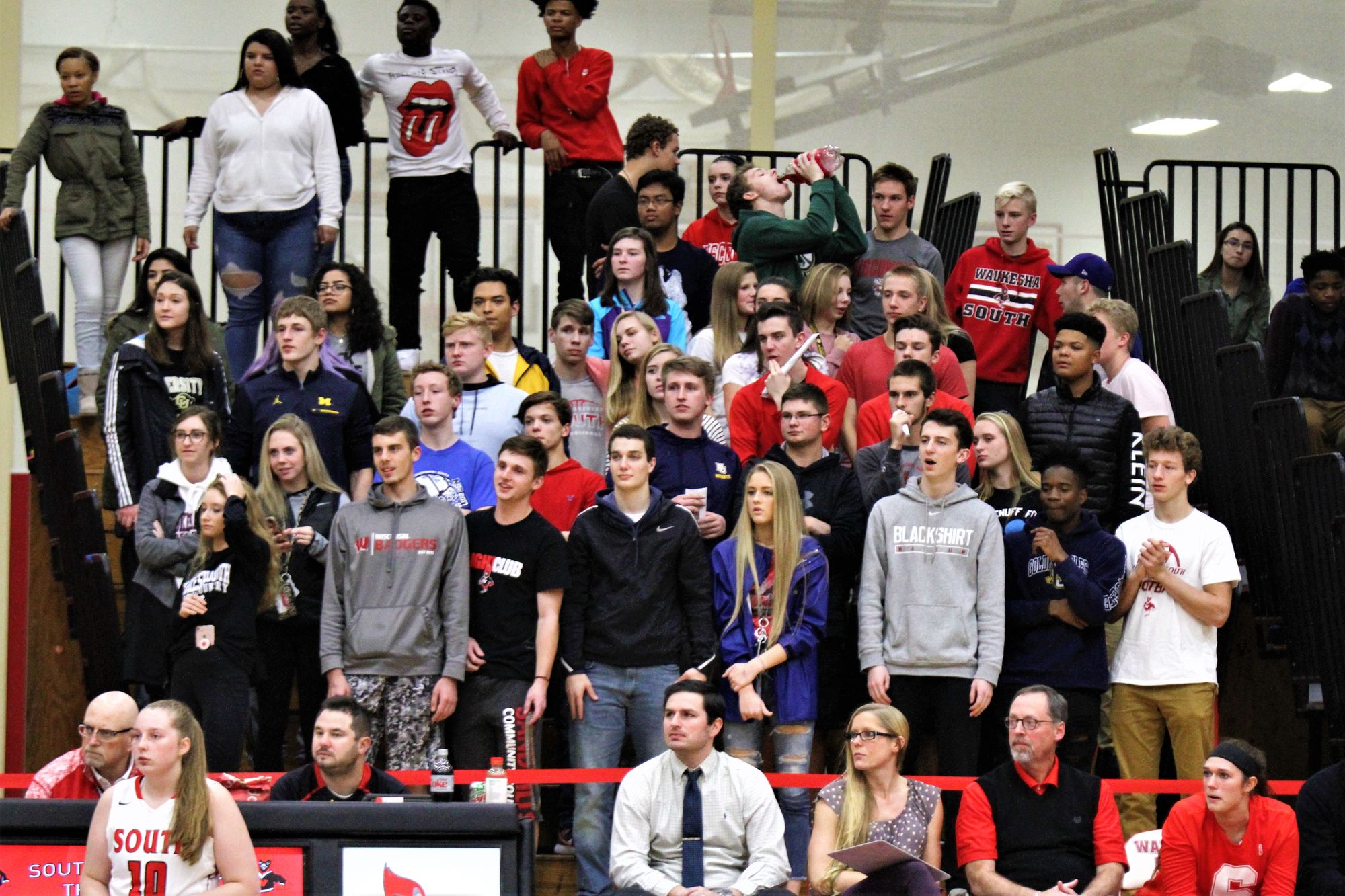 As one walks through the halls at South, the scene doesn't differ from most typical high school settings: students heading to class, talking and laughing with their friends. What isn't obvious at first sight, however, is the tremendous amount of untapped potential trapped in these students.
South does the best it can with nurturing its students, yet the level of involvement in school-sponsored clubs and activities is significantly lower than in many of our peer schools. Many students choose not participate in activities and sports. Why is this?
This lack of participation can be attributed to a variety of factors. In comparison to neighboring schools, South has a higher proportion of students from low-income families and diverse backgrounds. The challenges created by these socioeconomic differences are widely known to have an impact on the achievement gap and school engagement - an occurrence not unique to South. Research has shown that parental involvement in children's education varies among families of different financial backgrounds, creating an advantage for those who come from greater privilege. As far as this issue goes, I believe there are actions that could be taken by our school administration as well as by members of the student body itself to offset this imbalance. Administration needs to prioritize this issue by taking steps to reach out to families, create a stronger and more encouraging support network for students, and increase cultural competence in staff.

Photo by Alexis Brown / Unsplash
Although these steps toward improvement can help, they are hindered by another major factor: the school environment. Too many South students seem to share the detrimental mentality that it's okay to do a minimal amount of work and to settle for results that are significantly below the level they could be. It is this culture among students that partially explains the lack of involvement in some South activities and even increasing attendance issues. This contagious mindset among students has left the school with small involvement in various clubs such as Forensics, Drama, DECA, FBLA, Debate, Mock Trial, and Key Club. Participation in many of these extracurriculars is far below what it could be, with many running on so few members than in a few short years there will be none at all.
The blame, however, is to be shared not only by students but by the clubs themselves, as there could easily be improvements made in marketing to encourage student involvement. Many aren't even aware of the opportunities they have, meaning that both the students and the clubs are at a loss due to the lack of communication. This could be improved with aid from school staff in promoting the benefits of extracurriculars in classes as well as more effective forms of broadcasting information to families.
An increase in student involvement would obviously be beneficial to South's reputation and image, but more importantly, it would provide infinitely many benefits for students. In my own experience, I've thoroughly enjoyed my time in everything I've participated in outside of class. Extracurriculars are a great way to not only discover and develop various skills and talents, but a fun way to make new friends and open yourself to new experiences. However, in my experience, I've also seen that, more often than not, South brings 5 students to competitions where many other schools bring 30-40. I firmly believe it shouldn't be the responsibility of a select few individuals to constantly represent our entire school, and I know this is a solvable problem.
As a student, challenge yourself and encourage your peers to get more involved, and be a part of the solution to addressing harmful mentalities that keep South from reaching its full potential.