Boys Swim And Dive Brings Home 3rd Place State Finish
Blackshirts finish season among state's top teams.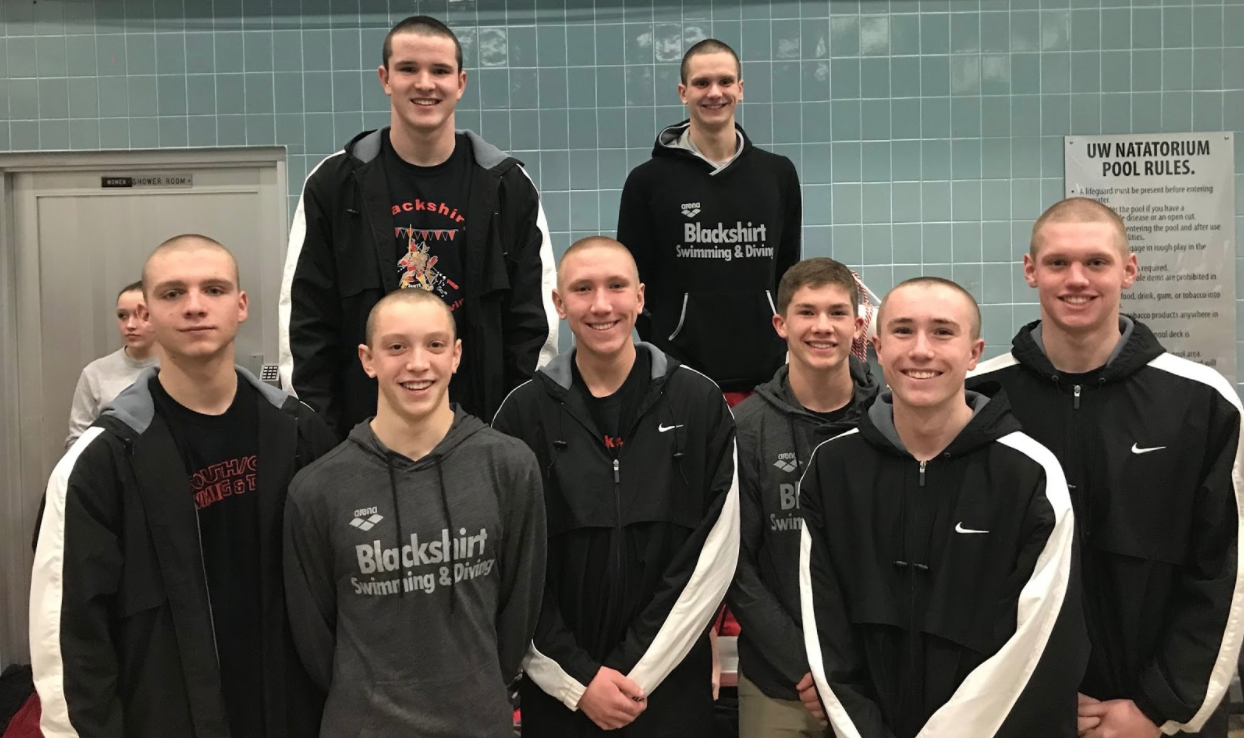 This past Saturday, February 17, Blackshirt swimmers and divers competed in the WIAA State Swim Meet to defend their state title at the UW Natatorium in Madison. The team scored a total of 221 points, placing third behind Middleton and champion Madison West.
Following the team's state championship last year, as well as their first place finish at sectionals last week, there had been increased speculation as to how the team would perform at this year's state meet. Success throughout the season pointed to good things to come, and expectations were high.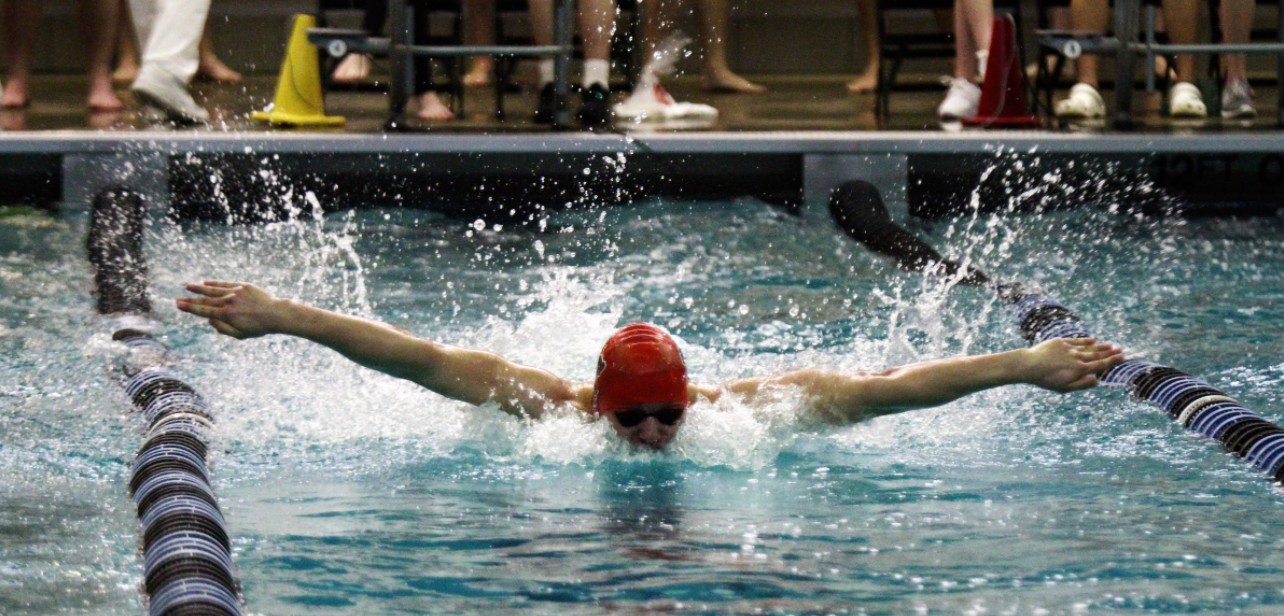 Varsity Boys Swim at St. Charles North (IL)
Photo by Matt Lewis
"It's hard to accept that we came up short on our goal of winning. I was still really proud of the guys for the great season we had and how much fun it was. Sad to say that it's over but we made the most of it, and I had a great time swimming as a Blackshirt."
Conrad Farrell, Blackshirt Swim Senior
Even though the team placed third, there were still many top five finishes that contributed to the team's overall success at the meet. Top ranking finishes included Caleb Blischke (fifth in the 500 Free), Jacob Carlson (third in the 50 Free and 100 Free), Conrad Farrell (fifth in the 100 Free), John Acevedo (fifth in the 200 Free), as well as a fourth place finish in the 200 Free Relay comprised of Jacob Carlson, Conrad Farrell, John Acevedo, and Blake Baertlein. John Acevedo was also named state champion in the 500 Free, his second first place finish at state in the past two years.