Welcome To The Blackshirt Market
Need some cheap school stuff real quick? The Blackshirt Market is the perfect place to go.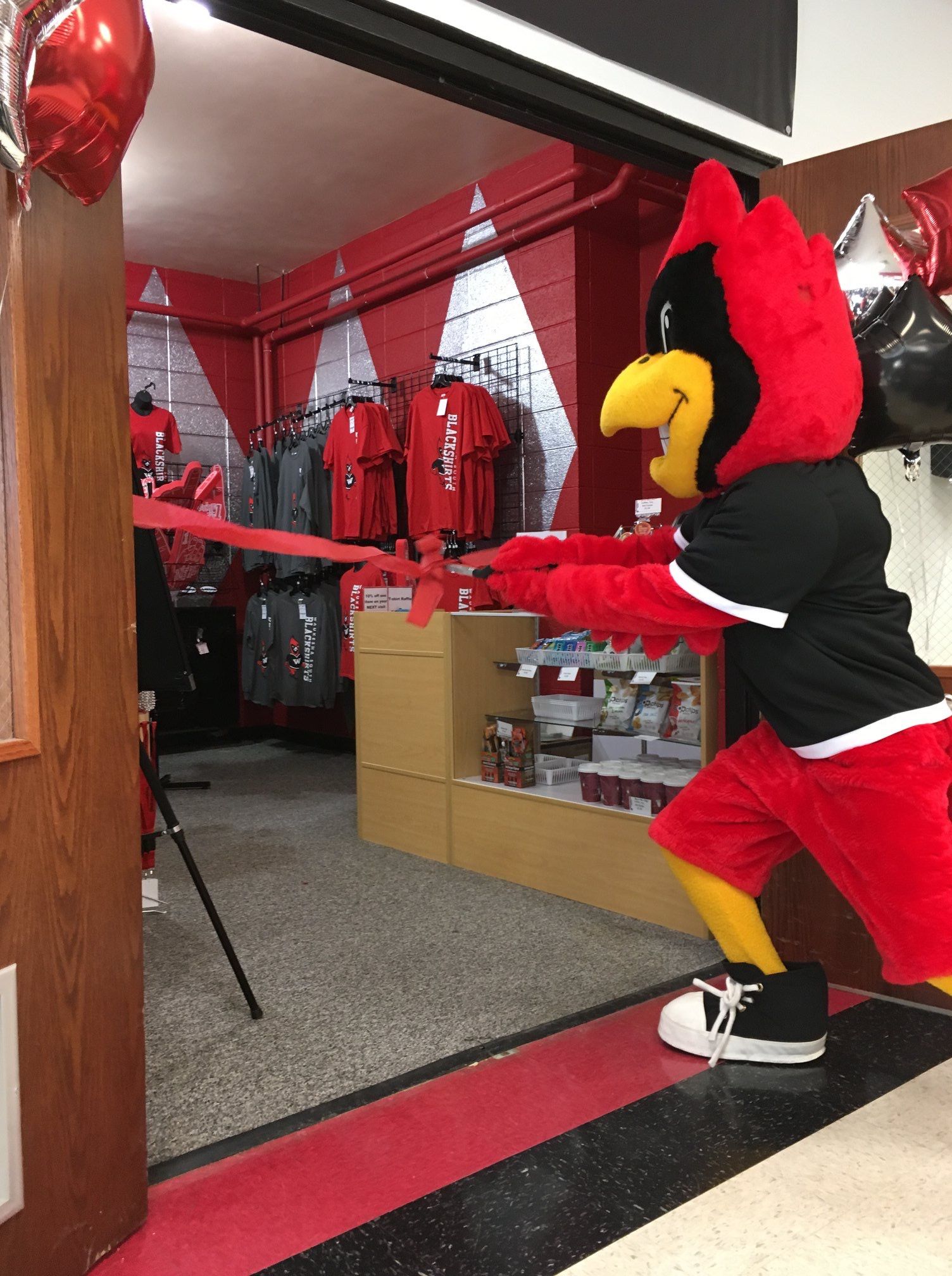 We've all had those days. The days that you forget some of the basic necessities you need to get through the school day: notebooks, food, or just a pencil. But now, there may be a solution. The Blackshirt Market opened on Friday, February 16, and holds anything a student could ever need. I talked with Matt Held, the co-manager, and Ms. Cortez, Business/Marketing teacher, to get the details.
What does the market even sell?
The Blackshirt Market has a wide variety of products, ranging from snacks to apparel. Currently, some of the snacks they carry are chips, popcorn, gum, and two kinds of beef sticks (barbeque & sweet and sassy). The market will also be offering different types of hot drinks like tea, coffee, and hot chocolate. For Waukesha South attire, they currently provide t-shirts, long sleeves, and soon hoodies. They also have all the necessary school supplies to get you through the day, such as highlighters, post-its and index cards. For their spirit items, they offer spirit beads, car magnets, spirit sunglasses, cell phone wallets and more. The Blackshirt Market is always looking for suggestions on new snack items and apparel, so feel free to let them know.
What If I'm broke?
Their prices were carefully chosen with the student in mind. The t-shirts are selling for just $10, packs of gum for $1, and spirit items, like car magnets, for $3. Their goal is to have the highest quality yet still the lowest prices.
Who runs the store?
DECA sponsors the Blackshirt Market. DECA is a co-curricular group that helps prepare students who are interested in business. DECA also helps those students with their futures in marketing, finance, hospitality, and management. Students join this club to strengthen skills vital to their career.
Why was the store started?
The Market's goal is to provide South's business students with a real world scenario in which they have to sell goods. Designing the store, developing marketing plans and managing employees are all areas that business/marketing students utilize when running the store. They can practice their skills and see the effect of their business decisions.
How is the store funded?
A $2,200 Waukesha Education Foundation (WEF) Grant and additional DECA funds have helped the store get off to a good start.
Is the market all day?
No, but here is the schedule:
Monday
First Lunch
Third Lunch
Tuesday
Closed
Wednesday
First Lunch
Third Lunch
Thursday
First Lunch
Third Lunch
Friday
First Lunch
Second Lunch
Third Lunch
The Blackshirt Market is looking for what the students want, so please let them know what you would like to see them selling in the future. If you are interested in helping out with the Blackshirt Market, let them know, they are interested in bringing more students on board.