The Boys Are Back
With a resounding victory this past Friday, the Waukesha Wings are headed to state for a third straight year.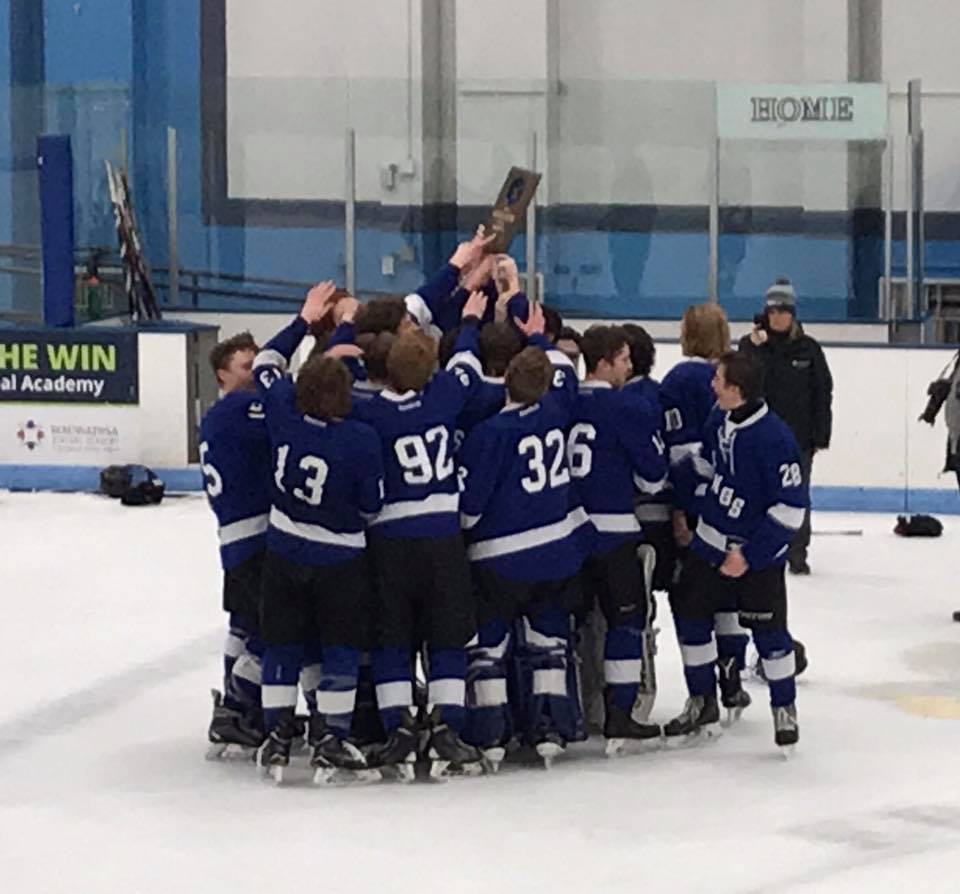 Waukesha's very own Wings Co-op hockey team is headed back to the WIAA state tournament for the third year in a row. In an exciting game last Friday, the Wings defeated Milwaukee Marquette 5-2, becoming Sectional Champions once again. After a scoreless first period, the Wings came back to take a 2-1 lead in the second. As the third period began, Marquette scored a goal to tie it back up at 2-2, as tension built on and off the ice. However, the team came back and scored 3 more goals during the third period, and came out on top 5-2.
With the victory, the Wings became the first high school hockey team from southeastern Wisconsin to advance to the state meet for three straight seasons. However, that's not their only accomplishment. In addition to qualifying for state, this year the Wings became:
Classic 8 Conference Champions
Regional Champions
Admirals Cup Tournament Champions
Groundhog Tournament Champions
3rd Place at Showdown in Titletown
Last year, the Wings made it to the state championship game, only to fall one game short of a title, losing to one of the state's top teams, Hudson, for a runner-up finish. All three Waukesha high schools packed busses to Madison and came out to cheer loudly and have a great time. The more fans in the stands, the better, so all students are encouraged to attend the game!
The state tournament begins on Thursday, March 1, and runs through Saturday. The Wings will face DC Everest at 6:15 p.m. on Thursday at the Alliant Energy Center in Madison. Athletic directors will announce plans for fan busses. So please, come support the Wings, and our six Varsity players from South, at state this year! We hope to see you there!