South Students Conduct Walkout In Response To Parkland Shooting
The outpouring of youth in the fight for gun control will be forever remembered in the history of our nation. Here is what Waukesha South did to be a part of that history.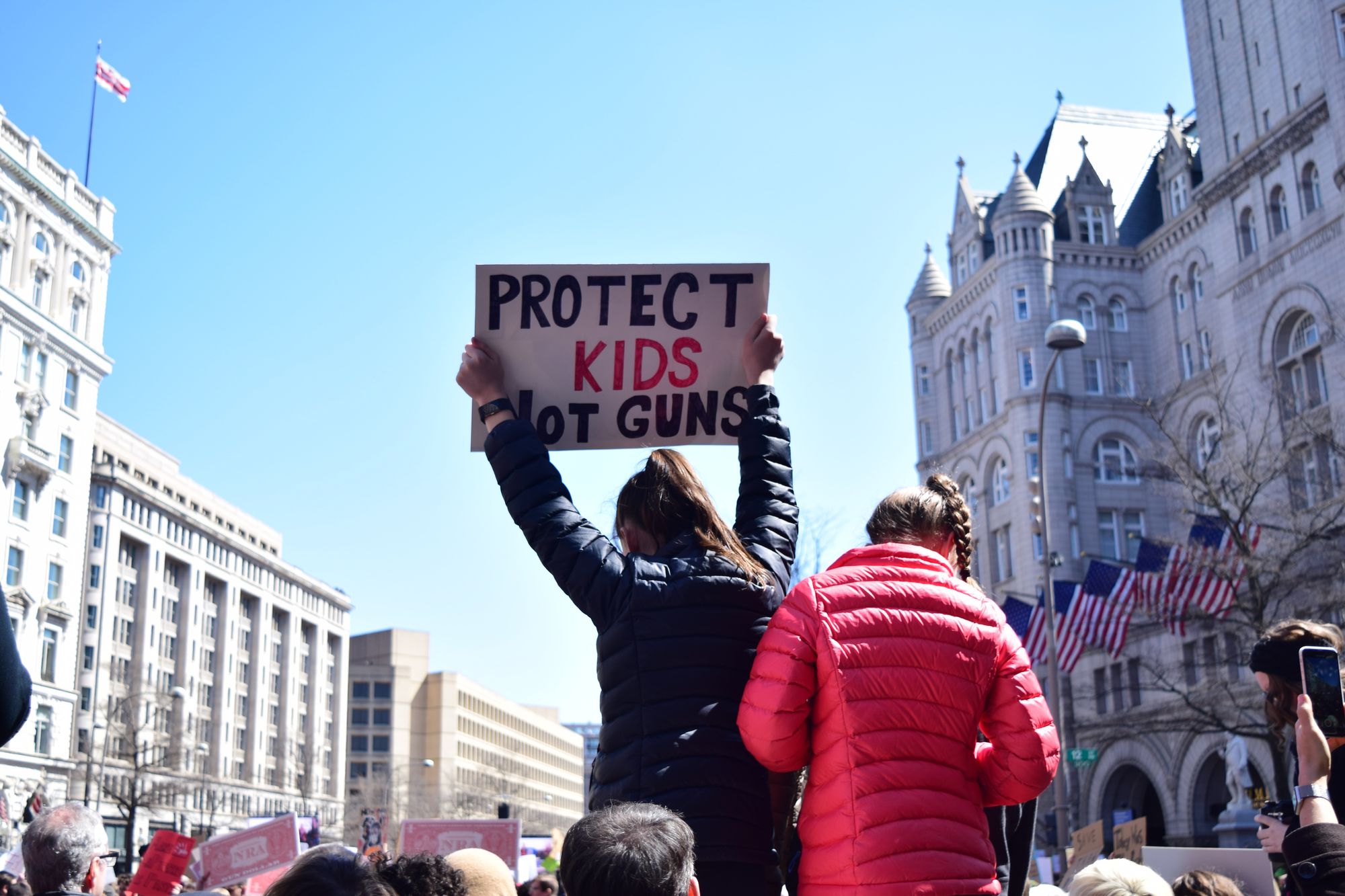 The gun laws of the United States have recently been under the spotlight because many schools have faced the onset of gun violence. It has been almost two months since 19-year-old former student Nikolas Cruz killed 17 people and injured a dozen more at Stoneman Douglas High School in Parkland, Florida. As a result, students organized a nationwide walkout which took place at 10 AM on March 14th in honor of the lives lost and in hope of gun reform. At Waukesha South, students took part in this movement, and participated by holding a ceremony in the cafeteria.
With the approval of Mr. Galante, students walked out of class the morning of March 14th at 10 AM to come together in the cafeteria to show their support for the student protests, gun reform and the lives lost. The event went on for 17 minutes, one minute for each life lost. Certain students were chosen to represent one of the 17 people shot in Florida. Each student gave a brief speech that included the name, grade, and the students' hobbies to remind those in attendance that the children were not so unlike themselves. The speech also humanized the kids that are otherwise seen as a statistic in gun violence data.

Photo by Alex Radelich / Unsplash
Students have found their voice to speak up in response to increased gun violence in schools, showing that the active youth of our generation will not hold back when it comes to politics. The students at South who walked out were only a few out of many students around the nation advocating for change. This is a generation that has the power to spark a movement. The walkouts were not the end of the student-led movement for gun reform, with the survivors of the shooting, such as Emma Gonzalez and David Hogg, still in the spotlight, and the March for Our Lives in many major cities on March 24th. An astonishing number of students and adults are getting involved in speaking up for change, which has caught the attention of politicians and the public alike. The Waukesha South walkout was a statement to the adults in each participants lives that students are beginning to find their voices and stand up for what they believe in, and work together towards safer schools and a better future.