Whitney Ashley - Olympic Athlete Interview
NCAA Winner and Olympic Athlete Whitney Ashley talks about her rise to success, Colin Kaepernick and the struggles of being an African American athlete.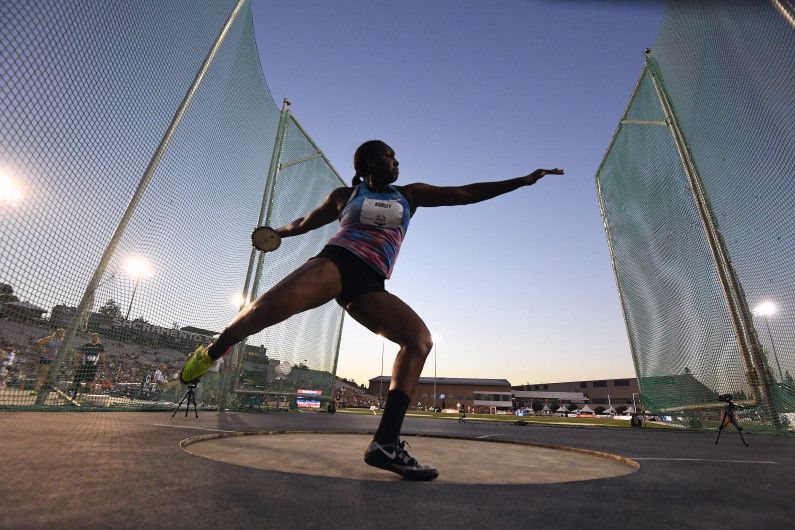 Recently The Blackshirt's members got the chance to do an interview with Whitney Ashley, an NCAA winner and Olympic Athlete who competed in Rio 2016 for the U.S. National Team. She shared with The Blackshirt how she went from playing basketball in Riverside, California to joining her first Olympic team in 2016 and offers advice for young high school athletes.
Hello Whitney, so tell us a little about yourself and who you are.
Whitney Ashley: I grew up in Riverside, California where I actually started as a basketball player and my mom was track coach at the time. I eventually secured a scholarship to San Diego State, where I won the NCAA title in discus. I was the first NCAA champion for San Diego State since 1985, went pro 2013, and then joined my first Olympic team in 2016. Within 8 years I was able to win the NCAA title and make an Olympic team, which is unheard of.
So when you were in high school did you think all this would happen?
No, I come from a basketball family, so I thought I was gonna follow the footsteps of my mom and my dad. That's what I thought, I was gonna go to college to play that and go on to my life. I didn't even see myself as a professional athlete ever. It was never a dream and especially not to be an Olympian. I knew that my parents probably couldn't afford to send me to school or I had to get a ton of loans so I just always tried to excel in sports.
Did you always enjoy discus or was it just something you did because you were good at it?
Funny thing, so I started as a shot putter. My mom was a throws coach; she made me throw the discus but I did not like that, I hated it. So when I got recruited, it was for shot put, but they tricked me when I got to San Diego State. They were like 'hey we just wanted you to get here but we want you to know that you're gonna have to do discus for us, you're too small'. If you've ever looked up women shot putters, they're good-sized women. I have long arms, my wingspan is 6'3" but I'm only like 5'8". My mom taught me originally, but once I got into college, I learned from there.
Who has impacted you the most?
My mom, I grew up in a single parent home with three children including me. She just never made excuses, she was so strong all the time and I love everything about her. She's my best friend, still, to this day. I still call and cry on the phone to her like a little baby. She was a great athlete too, she played badminton, basketball, tennis, and she was a heck of a volleyball player. I played on all the all-star teams, I was on travel basketball teams and the thing is, I don't know how she was doing it, she just always made it work for us. Whether it was fundraising behind my back or sending out sponsor letters. She never used money as an excuse. She would always say when was the payment due, "how much is it; if you're passionate about it, I'm passionate about it." I love that about her. I don't see money as a barrier at all, my mom always taught me about tapping into your resources, until you've exhausted all of them, don't say you can't do it.
Your high school, John W. North High School, was a majority minority public school, how did that impact you?
I'm not gonna lie, high school was interesting. We had a lot of racial issues at my high school. We actually had a part of campus that was 'Hispanic' territory, and it was a tree that would mark a side of the campus and you knew not to walk past it or behind it. That was their area and the black students had their area. Every now and then we would have riots.
In Rio 2016, Simone Manuel became the first African American woman to win gold for swimming in the Olympics. Do you think it's important for African Americans to succeed where they are underrepresented?
Absolutely, you wanna know why? It shifts the mental thoughts of African American kids behind them. Outside of swimming, probably not a lot of black kids thought they could be President until Barack Obama became the U.S. President. The ceiling has been raised for us. Her being on the swim team, her winning a medal, brings lightness to 1) black people can swim if taught properly and given the same opportunities as white kids; we can excel in anything, 2) for girls, the stigma is not wanting to get their hair wet, things like that. It changes the idea and stigma behind all of those actions. So yes, I think it's very important.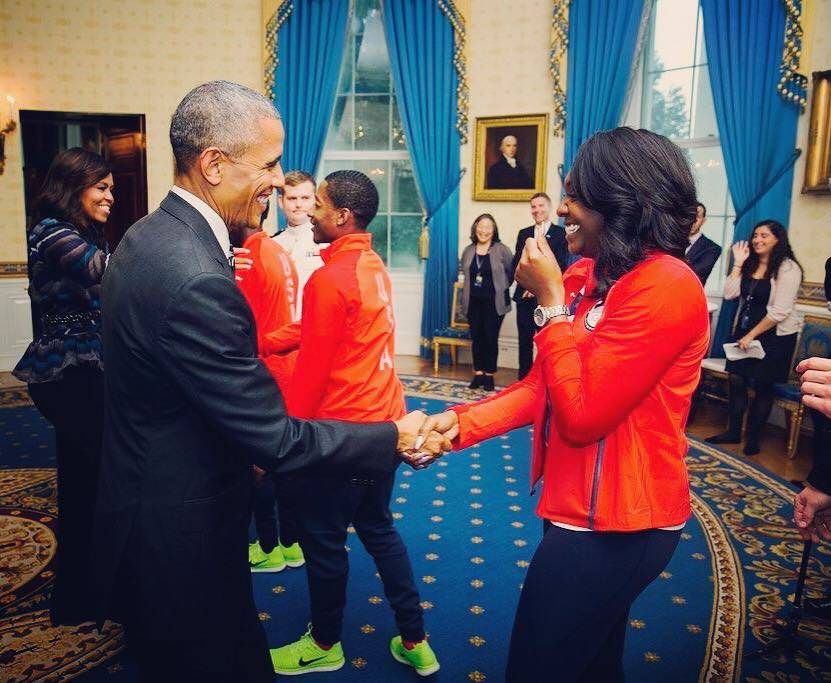 Historically African American voices have been suppressed, do you think sports have become an important voice for African Americans?
I'd like to think that it does, but, honestly, I feel that it doesn't. Colin Kaepernick still has no job. I think there's no greater respect than the flag, however the importance of that moment and what it stands for, it's not what's happening in our community. We're still being killed in the streets.
And then one more, that I really love, was the University of Missouri football team. They all protested and decided to not play all season until the president was fired because of all the racial tension on the campus. At the end of the day, the president finally resigned and they got their way. I think there is a platform, unfortunately, our mouths are still being closed.
I know this year, Trump got involved with the NFL. He called out a lot of athletes, by name, saying that if he was an owner, he'd start dismissing athletes. So now he is bringing in fear, this is how these men make a living, so if you cut them off because of protesting, now they can't speak out in fear. That's unfortunate because they're not doing it in a disrespectful way. Unfortunately, this is America.
Would you like to share some advice to young athletes and South students.
First and foremost, blossom where you are planted. What that means is to enjoy the process. Trust the process. I don't have a medal yet so it's just that I want to get there. I forget the little things it takes. For young athletes, I say, trust the process, enjoy the journey no matter how ugly it gets, do not quit. If you gotta make change and sacrifice, then that's what it takes.
Also enjoy it, have fun. People get so serious, especially at a young age. It's amazing to me, I mean, I do a lot of camps. Athletes ask me bizzarre questions and I stop and ask if they're having fun and they look at me like I'm crazy. They forget to have fun. Enjoy it. All the crap Lebron James is going through, that man laughs more on the court than anybody. He finds a way to laugh because he's enjoying the game. Michael Jordan sticking his tongue out, that's him enjoying the game. Before anything, he had to enjoy the game. You don't enjoy it, it's gonna become a job really really fast, you'll be burned out before you know it. That's my biggest advice.
Lastly, tying it back into your interview, I do believe if you believe in something you should stand for it no matter the consequences and I know that's hard to say especially coming from an NFL player who could potentially lose millions like Kaepernick. But he's making a change, he's changing the way people look at athletes and sport and how black people are being treated. Are you guys aware of the EA sports and the Madden game situation right now?
Do you have any side hobbies?
I actually box in my free time. I just started about six months ago and it's really hard. I finally learned how to do the proper uppercut without trying to shatter my wrist. It's a lot harder than it looks, but I box in my free time. I have a local gym that I go to. I haven't mustered the courage to spar yet, cause I don't know what's gonna happen if I get hit. Right now I'm just hitting the bag but I box in my free time.