Girl's Tennis Concludes Successful Season
Find out how the Blackshirt Girl's Tennis Team fared in the 2018 fall season!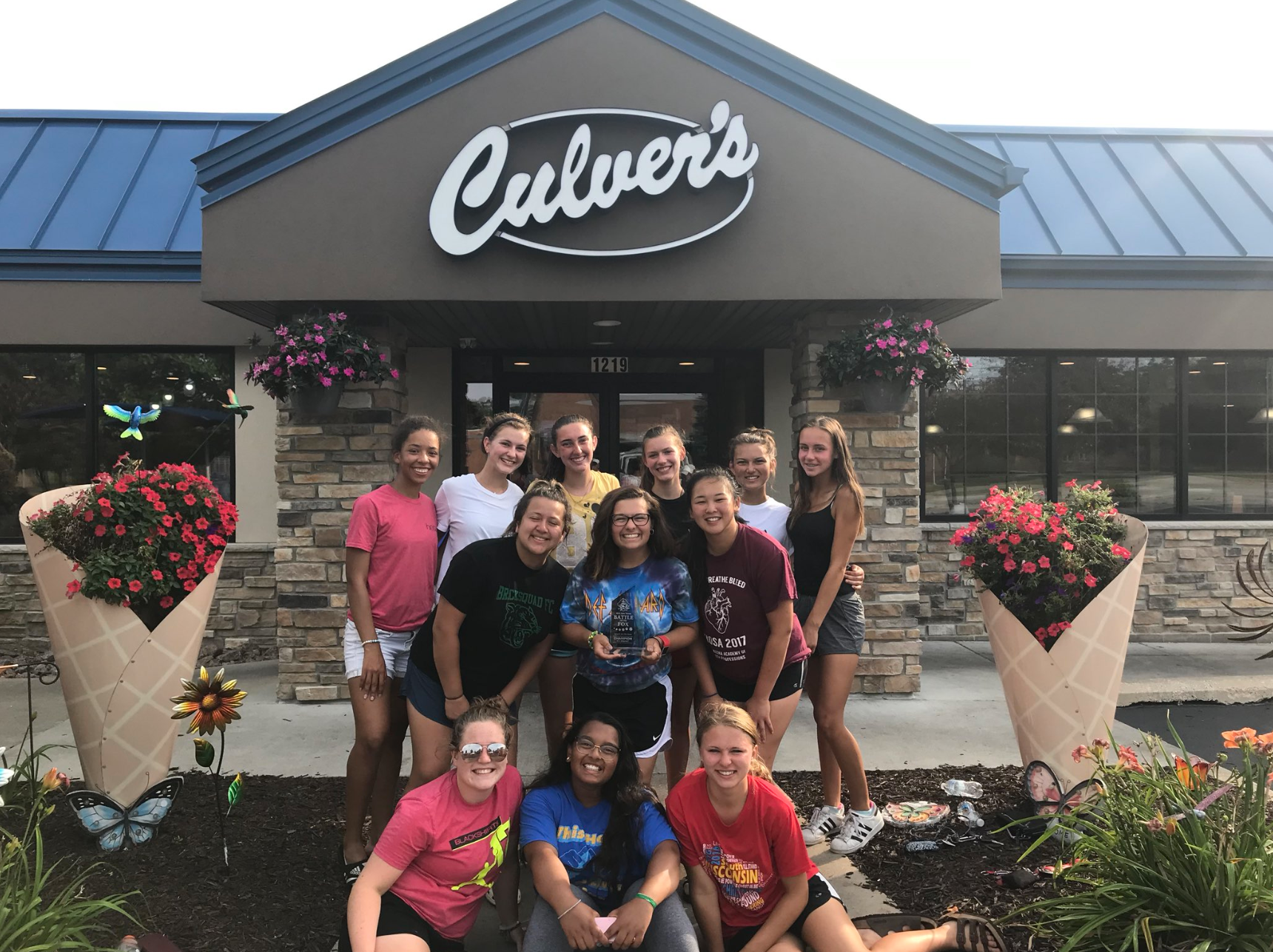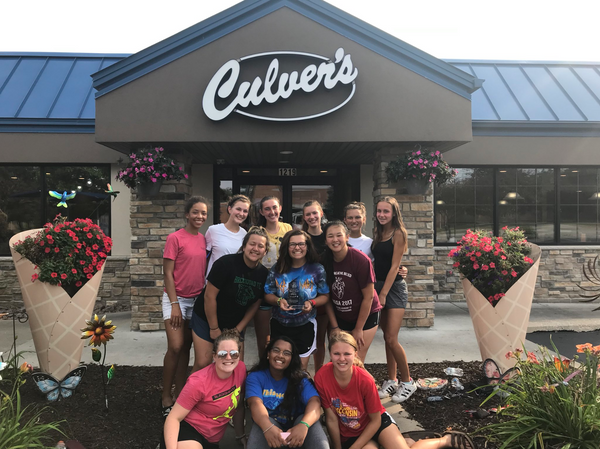 Although school started September 4 for the School District of Waukesha, the athletics season had already started earlier in the summer. Girls tennis, coached by Mr. Schreier, Mrs. Buntman and Mr. Lee Woyahn, has one of the shortest seasons out of all fall sports, barely running 64 days.
The girls season started Tuesday, August 7th. Their first tournament was a 6 match showdown in Green Bay. This year, the team was placed in the Ace Division along with other schools like Antigo, Green Bay Southwest and Bay Port. The Blackshirts took good standing in the tournament overall, going 5-0 and sweeping the whole division. Throughout the trip, the team had some great bonding experiences. With a trip to Lambeau Field, Zesty's and Culver's, the girls shared good jokes and great memories.
Following Green Bay came a pretty busy week for the Blackshirts, taking on the Washington County invite where 4 flights of girls medaled and Delanie Johnson took the 3 singles championship. When it came to the rest of conference and dual season, the girls always made sure to put up a fight. They were able to take a 4-3 win over West (after an unexpected lineup change), and later got another team win against Green Bay Southwest. The Shirts were able to finish their dual season with their 11th win over Burlington on senior night.
When conference came, all the girls came out and played their best, allowing their 1, 2 & 3 singles to medal. Maggie Scanlon & Delanie Johnson both got 3rd for their flight, while Alli Gardner was consolation champion, after getting 2 revenge wins for the day.
During Homecoming week, the girls played in sub-sectionals. All the girls fought, sending 2 & 3 singles and 2 & 3 doubles to a second round. Only 2 singles, Maggie Scanlon, and 3 singles, Delanie Johnson, were able to make it to sectionals. At sectionals, Maggie Scanlon lost her 1st match against Homestead in a third set, and Delanie Johnson was able to move onto the championship match after winning against Cederberg in a third set. Maggie was able to take 3rd in sectionals, and Delanie was able to take 2nd.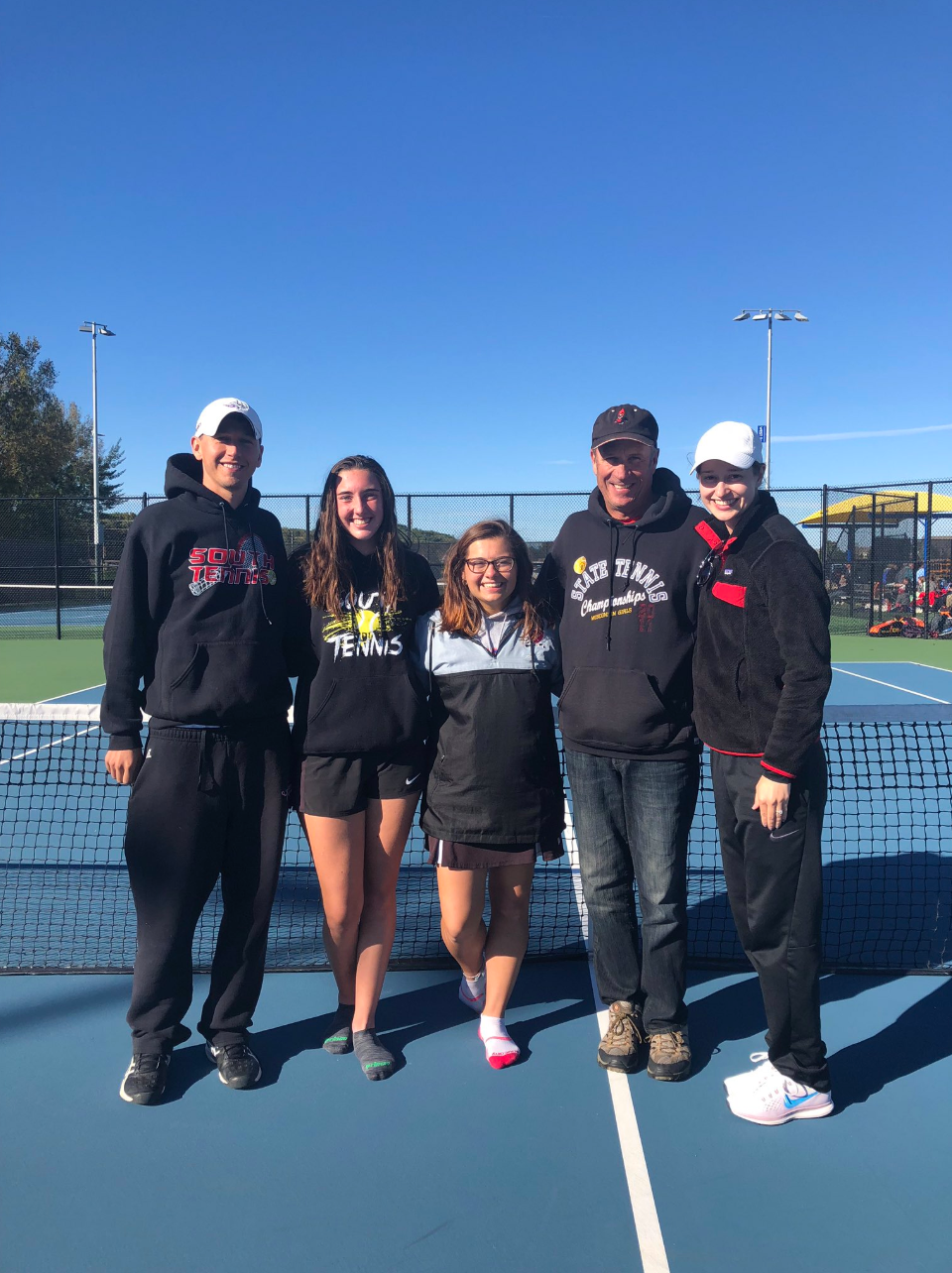 The parents of the team also played a huge role in the successful girls season. There was tremendous support for the team in the form of large fan sections as they travelled around Wisconsin to play in tournaments.
Thanks to the hard work of the coaches, players, and the ever supportive South fanbase, the South Girl's Tennis team was able to conclude their season with major victories and can look forward to an even more exciting season in 2019.