Volleyball Seasons Cut Short Due To COVID-19
COVID-19 has not spared school sports seasons. Let's delve into how it has disturbed volleyball at South.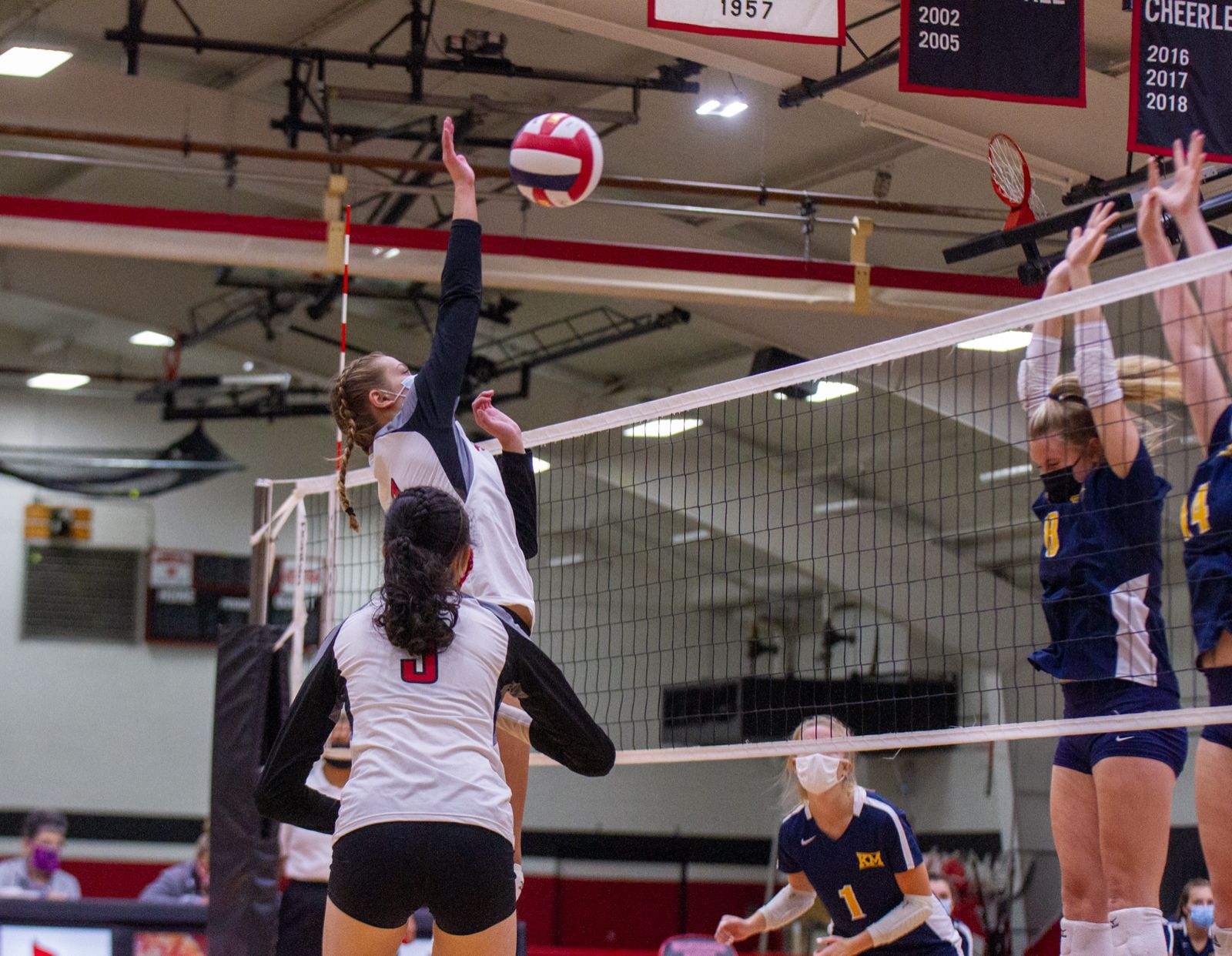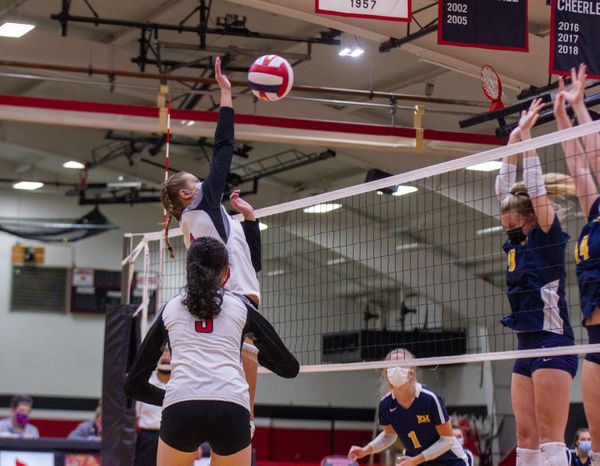 COVID-19 has changed our societal dynamic to a great extent, affecting nearly all aspects of our lives. And it has not spared school sports seasons. Let's delve into how it has disturbed fall sports at South.
Volleyball at Waukesha South in particular had both its boys and girls seasons shortened. Both the varsity girls volleyball and junior varsity [JV] girls volleyball seasons were supposed to consist of 23 games. However, varsity girls instead played 19 games with a 1-18 record, and the JV Girls played ten games with an 0-10 record.
Additionally, the boys varsity and JV teams experienced this unfortunate shortening as well. Boys varsity was originally supposed to have an 18-game season and boys JV was originally supposed to have a 17-game season, but in reality, varsity only played ten games with an 0-10 record, and JV only played 16 games with a 2-14 record. The boys varsity team was scheduled to have two more games on top of their ten, but due a team-wide quarantine, the rest of the season was canceled.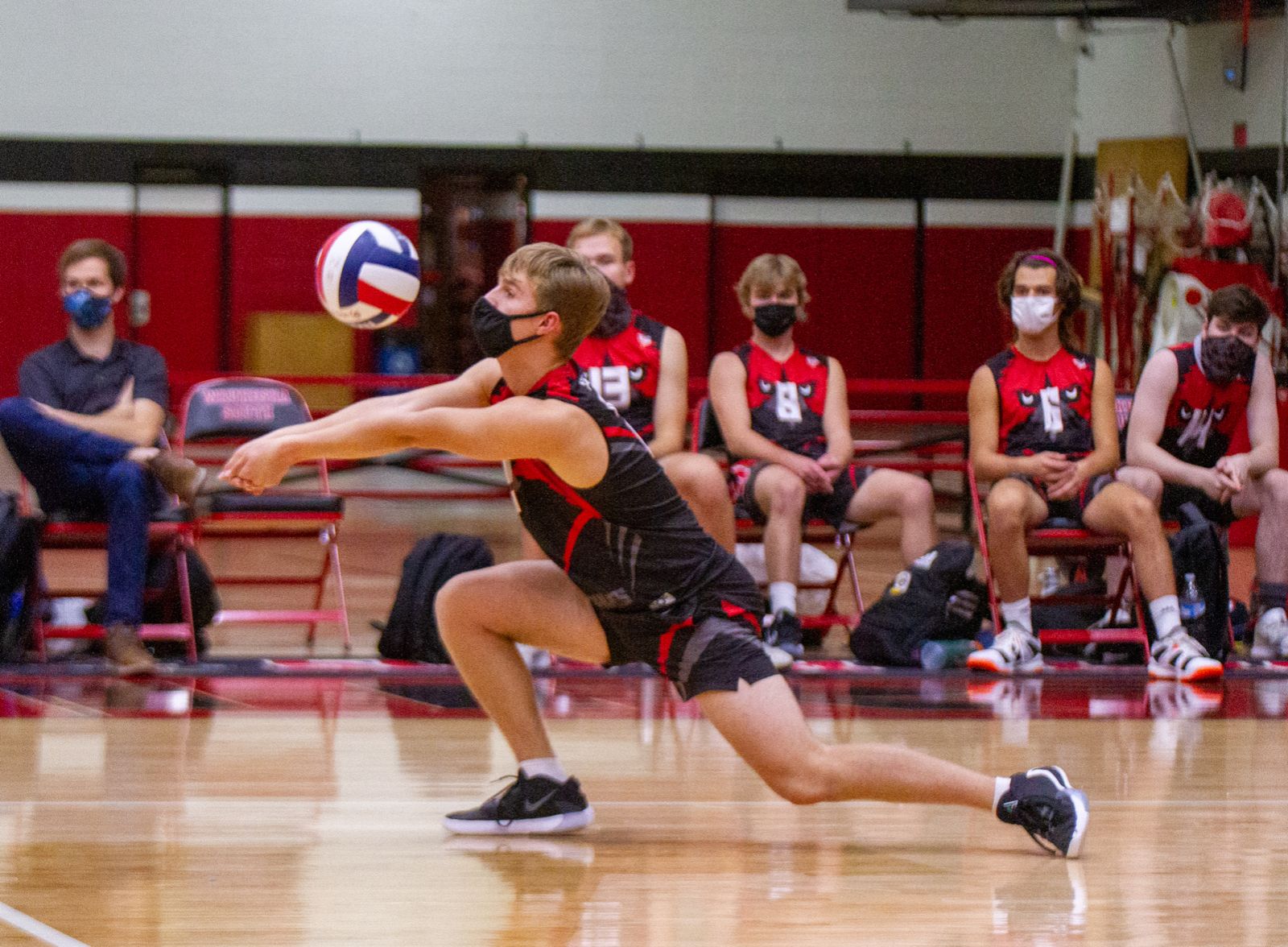 With the intense pressure and danger that COVID-19 has exerted on everyone, and especially players, performance this year is neither surprising, nor representative of actual ability. Last year, the varsity girls team won 14 games out of 29, a performance much better than that of this year's, in a season devoid of COVID-19. Boys varsity had a similar season record. It is clear there is some external factor affecting performance
Girls JV and varsity player Najwa Atasi states:
"Playing in a mask was without a doubt annoying, due to them falling off noses or having to readjust them, not to mention the sweat. "
Furthermore, Boys varsity player Bode Houston provides:
"It was brutal. Playing in masks was awful. I had to switch mine out every set. The sweat dripping into your mouth make it hard to breathe."
With something hindering your ability to breathe, any sport is exponentially harder to play, as exemplified by the performance of South volleyball this year. A combination of loss and inability to do anything drastic about the current situation can be very demoralizing.
Varsity girls head coach Tina House includes that it was,
"much more difficult competition-wise for us to only play teams within the Classic 8 and very hard to keep motivation and confidence up."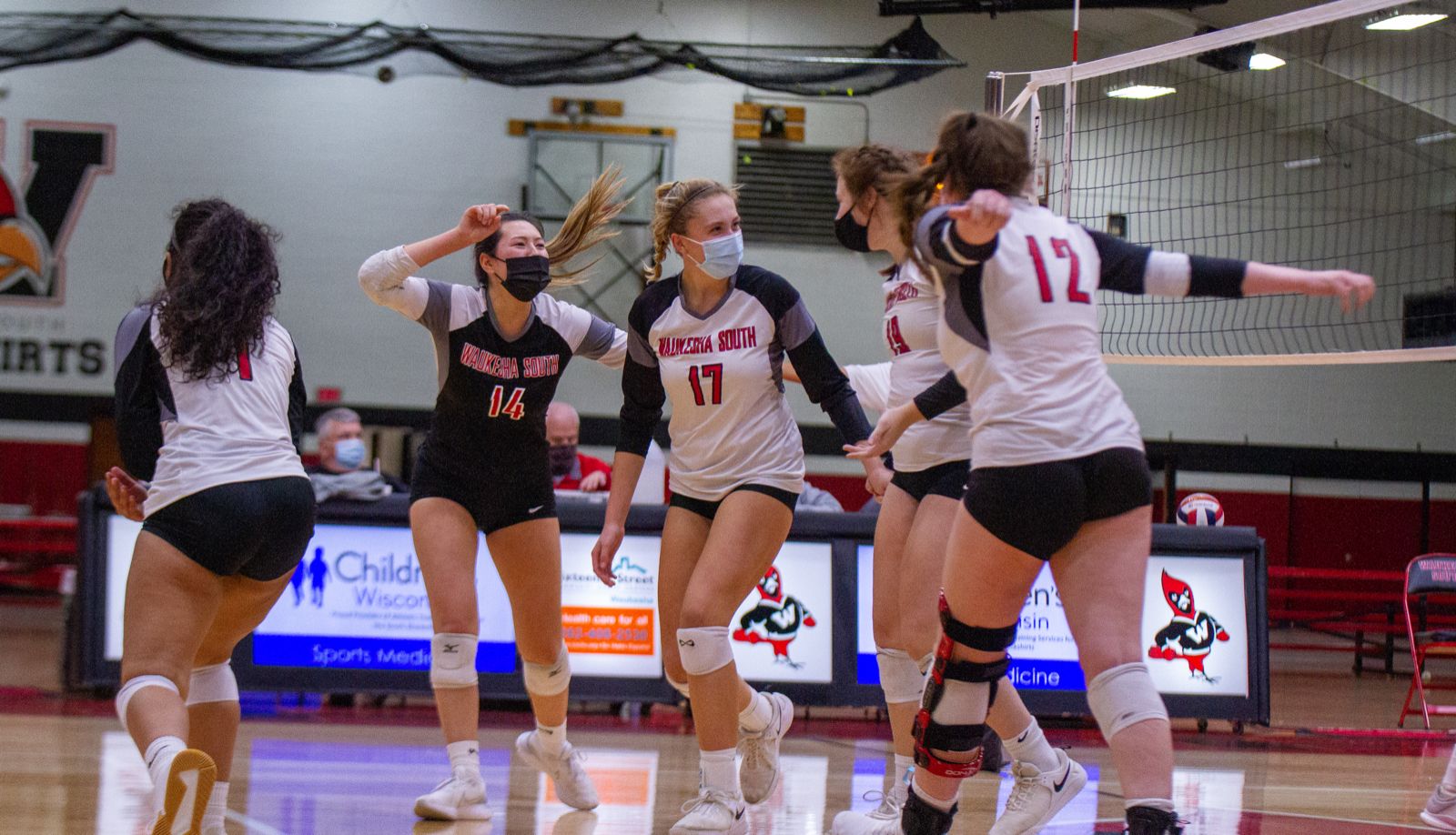 Despite this, players tried their best to be positive in spite of all the negatives facing sports in this pandemic. As one player said:
"COVID-19 may have cut our season short, but it also gave us the opportunity to play each team twice, giving us a chance at redemption if we lost the first time, so that was nice… We are thankful we got a majority of our season and are excited for next season!"
As the year progresses, many other sports may be forced to end early as well. Wrestling, a particularly close contact sport, has a high risk of contraction of COVID. However, so far, not a single person on the boys wrestling team has contracted COVID. This is due to the elaborate schedule constructed by the head coaches, as well as the extreme safety measures taken by the wrestlers. Moving forward, we will just have to wait and see how COVID-19 affects how the sports seasons at South — both of the remaining winter, and the spring — will play out.