Interview with Olympian Gwen Jorgensen
The Blackshirt asked Olympic Gold Medalist and South alumnus Gwen Jorgensen about her experiences and what lessons she has learned.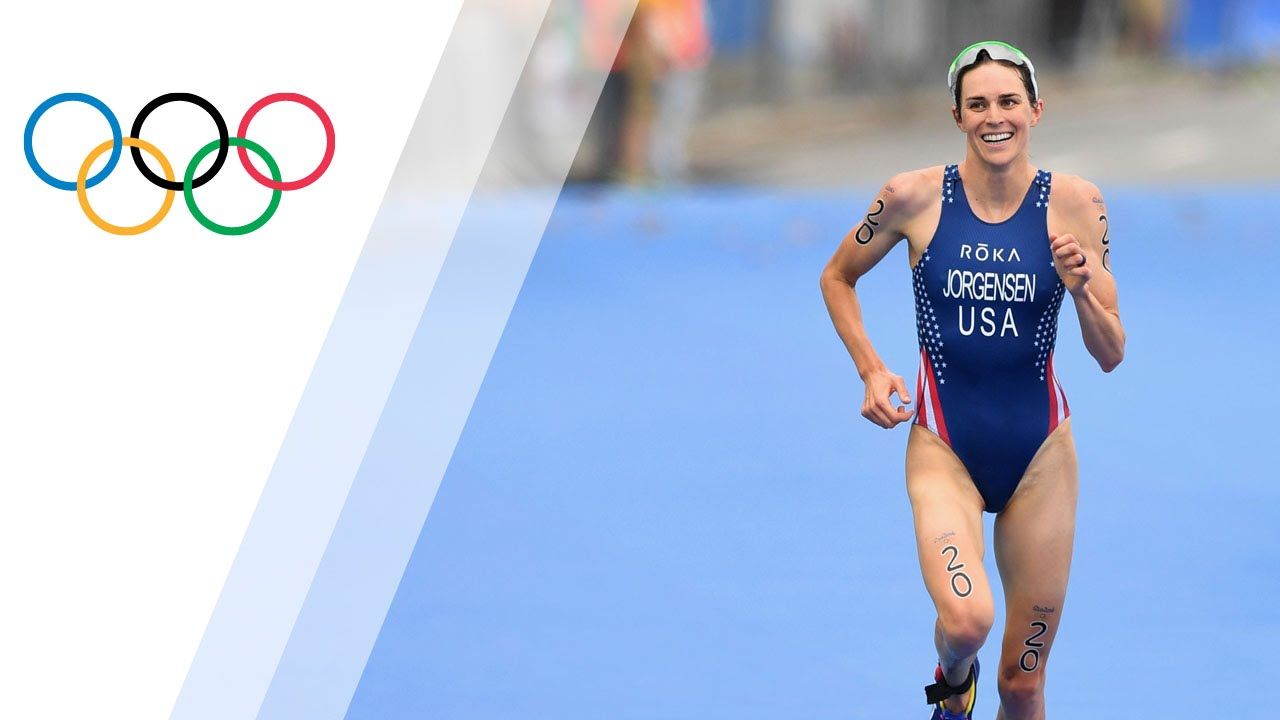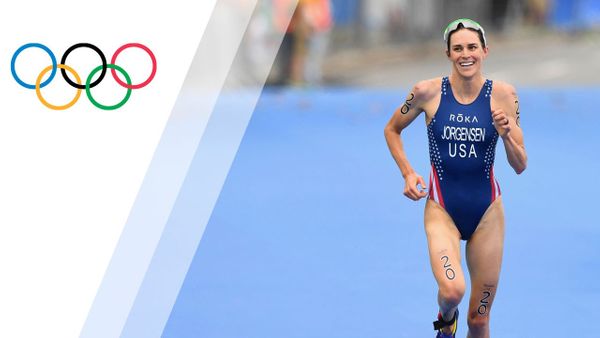 Gwen Jorgensen was born 1986 in Waukesha, Wisconsin. She attended South and participated in both the swim and track teams, running under Coach Lehmann. After graduating from South in 2004, she proceeded to run for UW-Madison, winning All-American honors in Track and Cross Country in 2008. After graduating with a Master's in accounting, Jorgensen decided to close the door on her athletic career and work as an accountant for Ernst & Young in Milwaukee. Luckily for her, the USA triathlon came and propped the door back open.
The 2008 Olympics were a catastrophe for USA Triathlon; no athletes got a medal, meaning the program was facing a significant funding decrease. To prevent this from happening again, USA Triathlon decided to stop waiting for athletes to choose the triathlon and to started recruiting. Jorgensen was one of the first athletes chosen by the program. Initially reluctant, she was worried about the cycling portion of the triathlon. At that point, she didn't even own a bicycle. She eventually decided to give the triathlon a shot, and her lack of cycling experience proved to be no barrier as she was the USA Triathlon Rookie of the Year in 2010. In 2011, at the World Championship Series in London, she placed second, qualifying for the 2012 Olympics. All of this meant there were high expectations for her entering the London Olympics. Unfortunately, she experienced a flat tire on the biking portion which doomed her to 38th place. Despite being faced with this disappointment, Jorgensen didn't back down. Instead, she worked harder, winning the 2014 and 2015 World Championship Series, and then winning the 2016 Olympics.
In 2017, Jorgensen announced her retirement from the triathlon, stating she was changing her focus to the marathon. In 2019, after realizing she wasn't up to where she wanted to be in marathon preparation, she said she was instead planning to make the 2020 Tokyo team in the 10k.
The Blackshirt recently asked Gwen Jorgensen about her experiences and what she has learned.

What impact did your time at Waukesha South have on your life?
Waukesha South allowed me to discover my talents in running, build my aerobic base in swimming, and learn how to be good at something I didn't enjoy. I didn't always enjoy orchestra, but my parents had me play the violin all throughout high school. Although I didn't enjoy it as much as swimming, I'm so grateful my parents had me stick with violin. It taught me how to be good at something I didn't enjoy. Even if you love your job, as I do as a professional athlete, there are still parts of the job I don't enjoy. Learning how to be disciplined and succeed at things you don't enjoy will allow you to be successful. At Waukesha South, swim coach Blaine Carlson taught me how to work hard, to analyze my performance, and grow mentally. My track coach, Eric Lehmann, allowed me to try running, something I didn't think I would enjoy but ended up loving. If Eric had not encouraged me to run, I don't think I would have every discovered triathlon.
What are your favorite memories from Waukesha South?
My favorite memories from Waukesha South involve the pool. I loved my time as a swimmer. My friends were my teammates. We spent hours training together, spending time in the locker room, and eating donuts post-practice. I also loved hanging signs before State meets. It was a fun way to celebrate and encourage each other.

If you could say one and only thing to younger Gwen, what would you say?
Don't focus on the outcome. Focus more on the process and the outcomes will follow. Also, don't listen to random people, instead trust your closest friends and family for advice. A lot of people will give unsolicited advice that won't help you grow in any way.
What drove you to initially decide to be a triathlete and leave your career as an accountant?
I was reluctant to quit my accounting job as I wanted to support myself. Once I realized I could make a living as a professional triathlete, I was willing to put accounting on hold. My boss put me on a leave of absence so I had job security knowing I could also come back to accounting if triathlon didn't work out.
What were some of your biggest challenges in becoming a successful Olympic athlete?
I had to live abroad for eight months of the year away from my family and friends. I also had to invest a lot of money in myself the first year not knowing if it would pay off, but I think the biggest challenge was missing family and holidays. As an athlete you get no days off so I was never able to fully celebrate the holidays.
What was the first moment where you thought, "I could be the best in the world"?
I believed I could win gold at the Olympics after my Olympic debut in 2012. I got a flat tire on the bike at the 2012 London Olympics and when I crossed the line, I knew I wanted to come back four years later and win gold. I looked to the best in the world to see what they were doing to see how I could improve. I decided to move abroad and train with a coach and my competitors on a daily basis.  
At the 2011 World Championship Series in London you placed second, leading many to think of you as a favorite on the podium for the 2012 Olympics. However, due to your bike getting a flat tire, you placed 38th. How did you cope with and bounce back from disappointment due to things out of your control?
I am so thankful for that flat tire at the 2012 Olympics. It forced me to go all in with triathlon. I was fully committed to making sure I was bullet proof in 2016. Obviously at the time I wasn't happy to have a flat tire, but it forced me to look at what I was doing and where I could improve to become a complete triathlete.
In November 2017, you announced that you were retiring from the triathlon, and wanted to try new things, so you decided to focus on making the Tokyo Olympics in the marathon event. Then in 2019, you announced you were switching focus again to compete in a Track and Field event instead. How difficult were both of those decisions?
Making the switch to running the marathon was an easy choice. I was recruited into the sport of triathlon. It chose me, I didn't choose it. After winning gold at the Olympics I had accomplished all my goals in triathlon and wasn't motivated to continue. I felt I had reached my potential. I am motivated by challenges and knew running would be a challenge for me. Running was my favorite out of the swim, bike, run legs in the triathlon. I knew I hadn't reached my potential yet in running so I was excited to give it a shot. I had a son after the 2016 Olympics, and started training for the marathon when I had a Haglund's Deformity that needed surgery to correct. The surgery put me out of contention for the marathon in the 2020 Olympic Games, so I switched my focus to the track. It was a difficult, but easy choice to make as I didn't have any other options. My heart was in the marathon and I stated I wanted to win gold. Once I realized I couldn't do that, I decided to focus on the track. I think the track is a great stepping stone to come back to the marathon in the future.
Do you have any advice for people looking to follow in your footsteps?
Find a good team to surround yourself. You need people to support you, to encourage you in times of toughness. It won't be easy, but it will be worth it. Not many people will win Olympic gold, but you can reach your potential and follow your dream. Focus on yourself, make investments in yourself, and focus on the process.