Fantasy Powderpuff
Powderpuff is an annual Homecoming tradition at Waukesha South, and this year you can participate in the Blackshirt Fantasy Powderpuff Competition!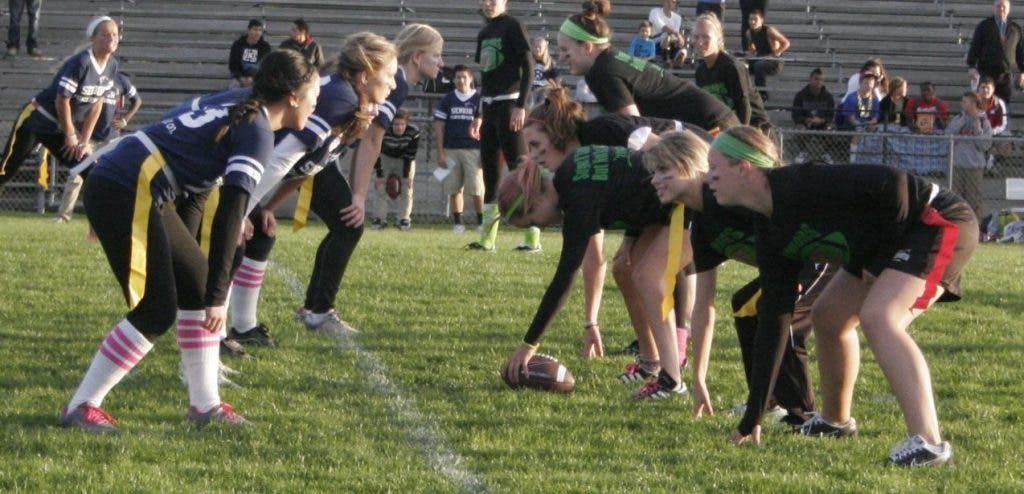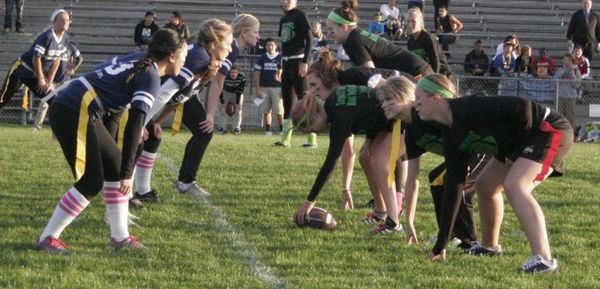 Link to Blackshirt's Fantasy Powderpuff Competition
Link to Live Scoring for The Blackshirt's Fantasy Powderpuff Competition
Powderpuff is an annual tradition that high schools across the country participate in as part of Homecoming celebrations. Typically, girls of the high school compete in a flag football game. At South, the teams are based on the four grades: Freshman, Sophomore, Junior and Senior.
On October 6, as part of South's Homecoming week, four teams will meet on the gridiron to determine which grade wins the 2021 Powderpuff competition. Seniors will face freshmen at 6:30, and juniors will take on sophomores at 6:55. The winning sides will compete for the championship at 7:30.
There are a few differences between Powderpuff rules and regular high school football rules; the most noticeable is that instead of tackling a player the defender must instead pull a flag off of them. To enforce these unique rules there will be WIAA certified referees present, who will make sure this year's games won't be tainted by cheating, unlike prior year competitions.
Even if you aren't able to watch the games, you can get in on all the action with the Blackshirt's Fantasy Powderpuff Competition. The winning entry will receive the coveted Blackshirt Cup.

How it Works
You choose two players from each grade to form your team via this form. Each of your player's performances across all of their matches will contribute to your team's total score.

Catching
Catch = 1 point
Catch first down = 3 points
Catch for touchdown = 10 points
Catch for two-point conversion = 3 points

Rushing
Rush for first down = 3 points
Rush for touchdown = 10 points
Rush for two-point conversion (3 pt)

Throwing
Throw for first down = 2 points
Throw for touchdown = 5 points
Throw for two-point conversion = 2 points

Defense
Recover a Fumble (5 pt)
Interception (5 pt)
Interception returned for Touchdown (10 pt)
Tackle (1 pt)
Sack (3 pt)

Special Teams
PAT Made (5 pt)
Field Goal Made (10 pt)
Kickoff returned for a Touchdown (10 pt)