Waukesha South Players Present... Pippin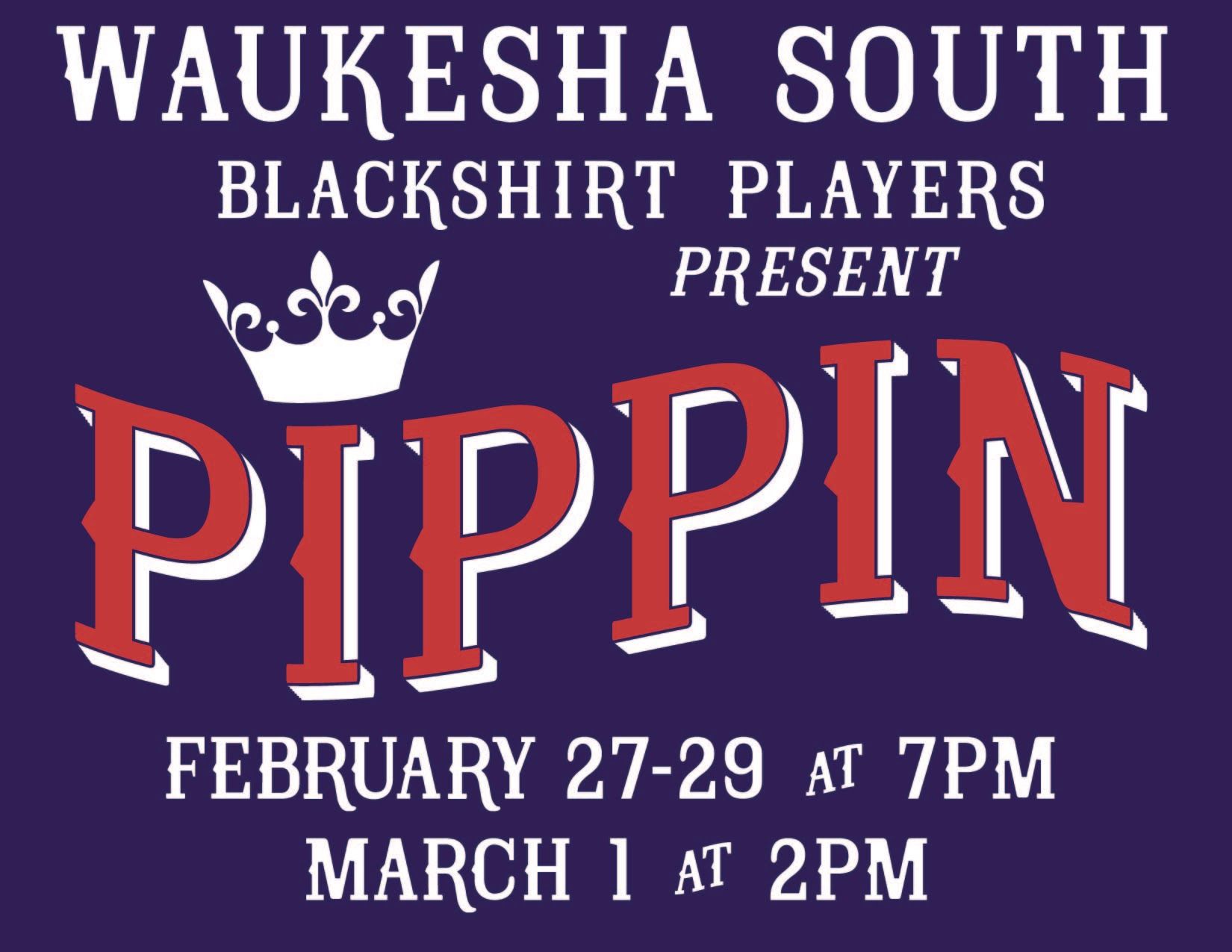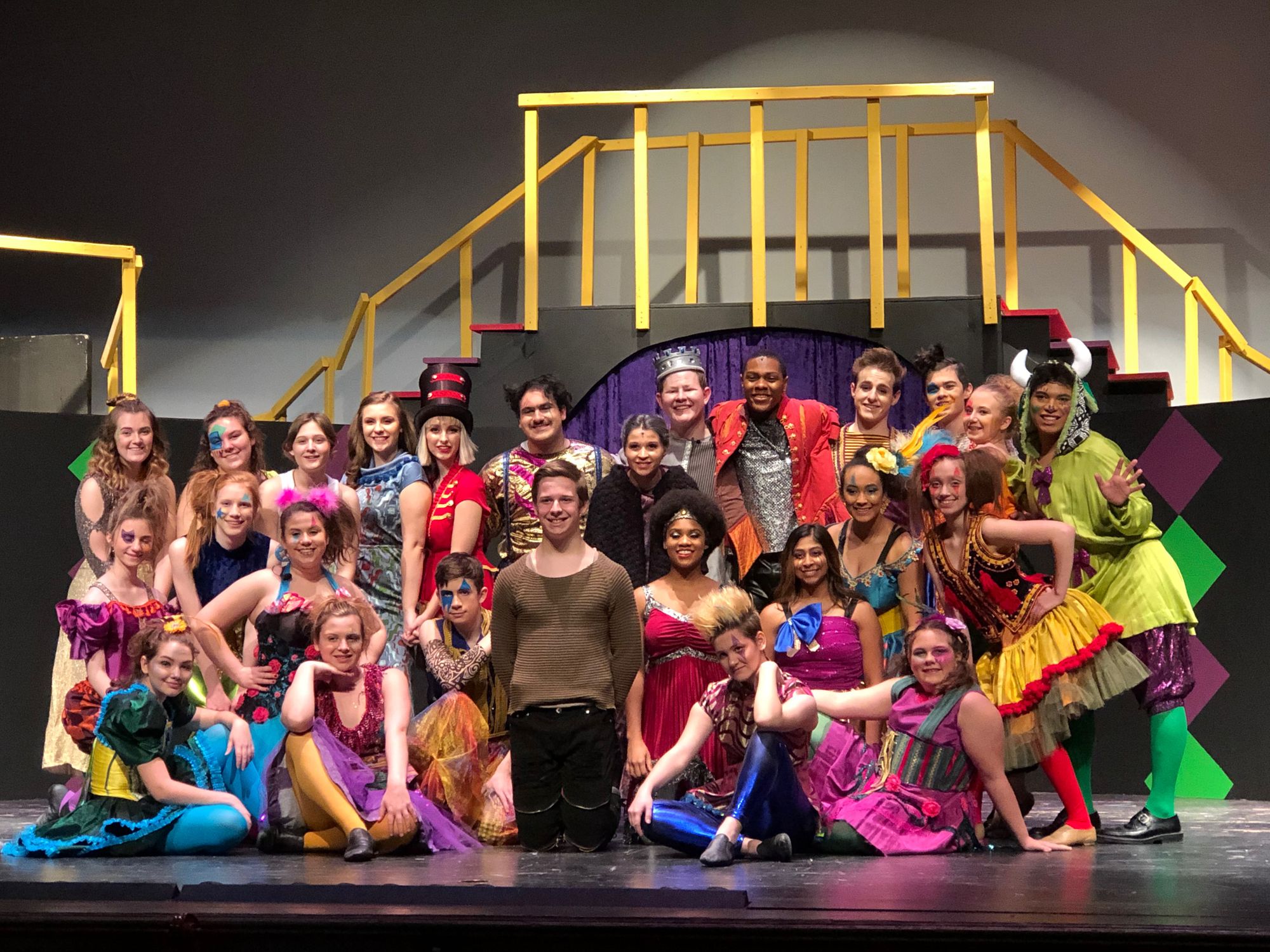 Waukesha South's drama department is in full swing as they prepare for this year's musical production of Pippin, by Roger O. Hirson. Tickets are on sale at this website. The show will be in production February 27-29 at 7pm, as well as March 1 at 2pm. Students, families, and community members are welcome to attend the show, however, a 13 plus audience is suggested due to some violence and sexual themes.
The musical, written in 1972, follows the story of Pippin, a young prince, searching for adventure. The story is told through the ensemble cast, led by the Leading Player, and shows Pippin's journey to navigate his feelings and wonderlust. Pippin's complicated relationship with his father King Charles, and wish to prove loyalty, pushes him to go to war. However, tensions arise when Pippin is led by the Leading Player to fight against tyranny. Along with a complicated relationship with his father, Pippin also begins to have romantic feelings for Catherine. A widow with a young son, Catherine catches the prince's eye. Now Pippin must decide to continue to practice magic with the troupe, or settle down for a normal life.
This production of Pippin performed by Waukesha South features many of our fellow classmates both in the cast and crew. With sophomore Keleous Lange as Pippin, senior Marissa Welvang as Leading Player, senior Isaiah Grove as King Charlemagne, and many more (full cast listed below), the musical should be one to remember, as all Blackshirt productions are.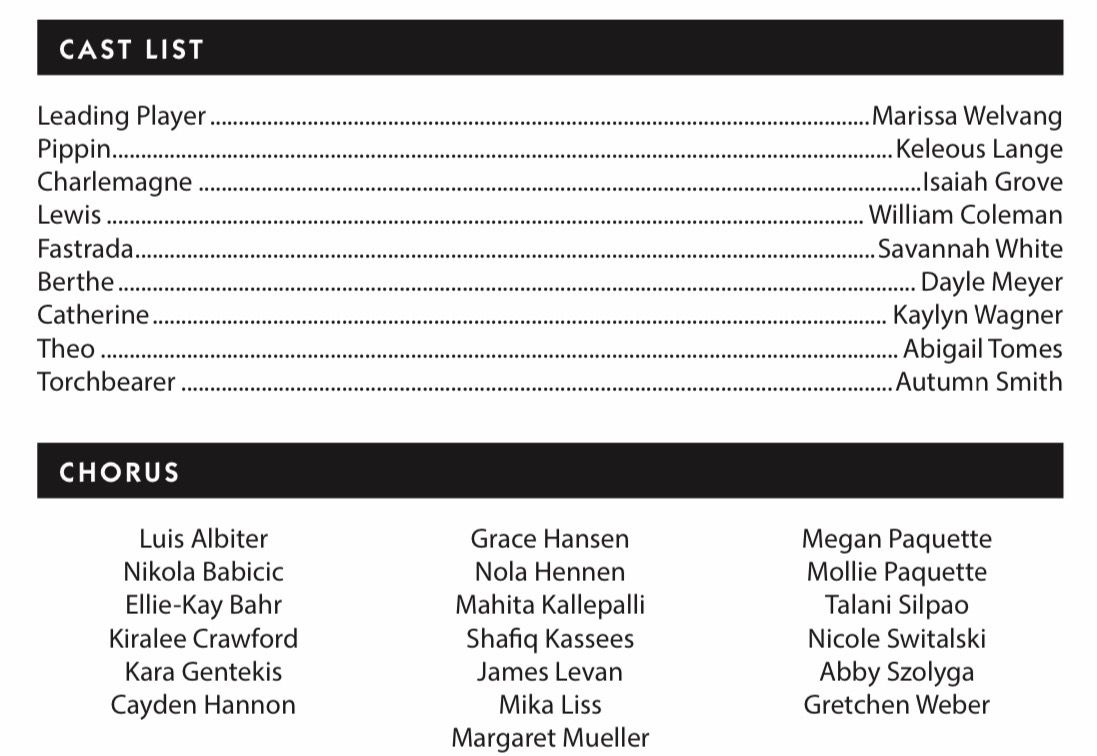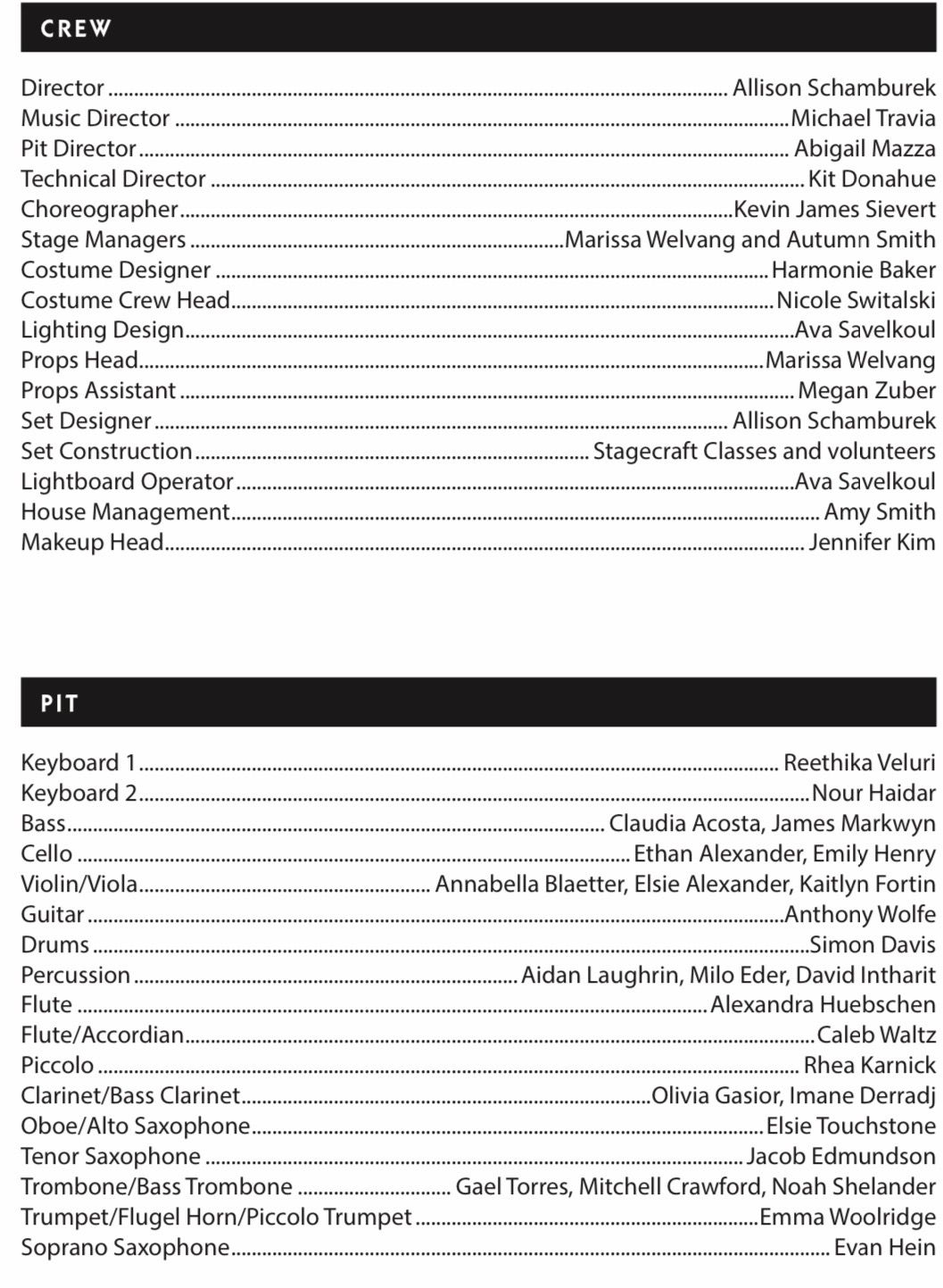 Actors aren't the only ones involved in the show's production, crew members play crucial roles with lighting and set designs, working just as hard as the cast to make sure things run smoothly. Many orchestra and band students are also involved in the pit, which provides the music for the production. The South student body really comes together inside the drama department creating a friendly and inviting atmosphere. So, come and support the hard work everyone has put into the show, and enjoy the musical Pippin.