College Application FAQs with WS Guidance
Applying to colleges can be confusing. Luckily, the Waukesha South Guidance Office has wonderful counselors who are ready to help!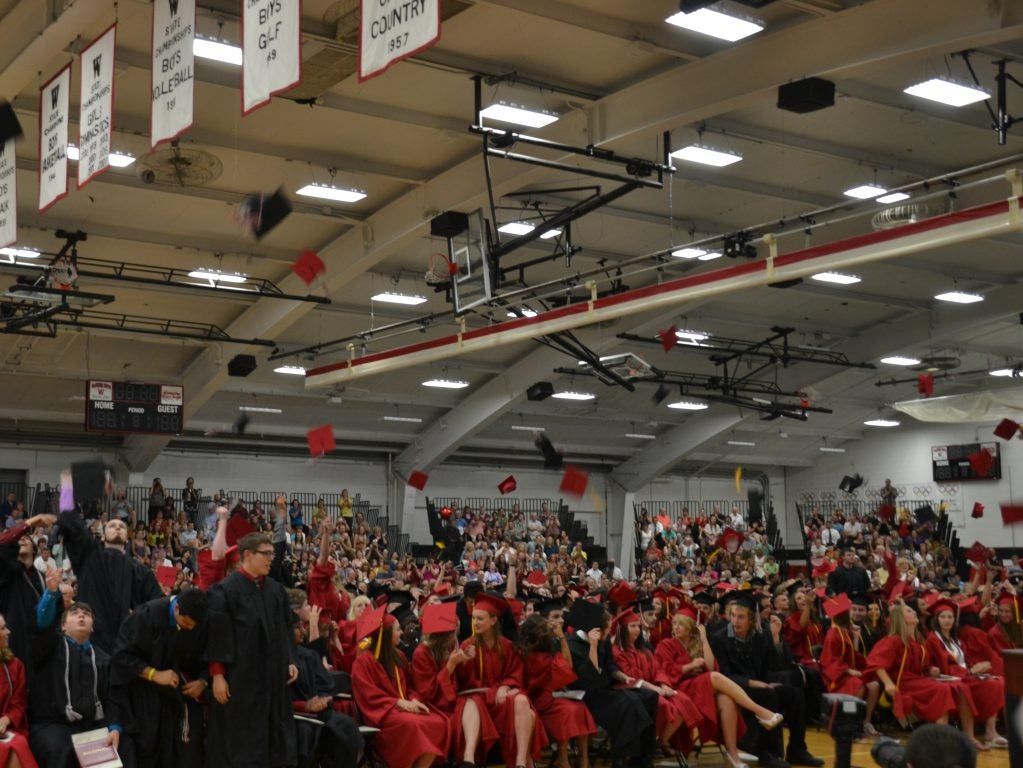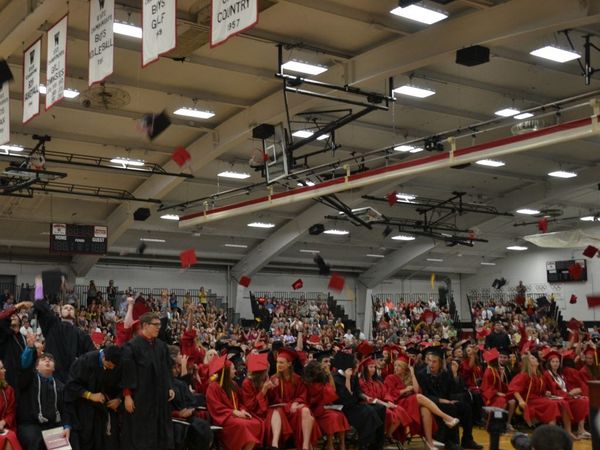 As someone who is currently applying to colleges, I know how confusing the process can be. Trying to narrow down which schools to apply to, working on the essays, and navigating financial aid and scholarships can be a lot for one person. Luckily, the Waukesha South Guidance Office has wonderful counselors who are ready to help!
I worked with our counselors to find and answer the most frequently asked questions about the college application process. So without further ado, here are some answers to the questions you may have about applying, courtesy of Ms. Dood, Mr. Darling, Mrs. DeLeón, and Mrs. Callies.
When should I start applying to college?
Seniors can start applying in late summer, early September. As a counseling team, we encourage seniors to apply to a couple of schools before November 1 of their senior year.
How can I find my "best fit" colleges?
We encourage students to utilize Xello or College Board to help narrow down their search. It is also important to visit the universities if possible; this allows students to picture themselves on campus and to ask specific questions they may have. Do not worry about what your peers are doing, find the school that meets your needs and is the best fit for you!
How many colleges should I apply to?
This will probably be different for everyone, but we encourage at least a couple of "best fit" schools. We encourage students to apply to at least 3 schools: one they feel they will have guaranteed admission, one they feel confident that they can get into, as well as a school or two that is considered a "reach school."
Which platform should I use to apply?
It all depends on the school and what they recommend. The UW Systems application (for public schools in Wisconsin) and The Common App (which has a lot of outside Wisconsin Colleges) are fantastic ways to apply to multiple colleges without having to reenter all the information for each school. Be sure to check with the specific schools before starting your application.
What's the difference between Regular Decision, Early Decision, and Early Action? Is one better than the other?
Early Decision is binding, if you get into the school, you are committing to go there. The applicant agrees to attend the university if they are admitted. Only apply for Early Decision if you are confident that is the school you plan to go to.
Early Action is not binding. If you get into the school, you are not committed to going there. You would also find out earlier if you are accepted.
Regular Decision is not binding. If you get into the school, you are not committed to going there.
What do colleges look for?
Most universities review applications holistically. This means that they are not looking at one single aspect, but rather the person as a whole. This can include grades, the rigor of courses, extracurricular(s), community involvement, volunteer work, ACT, and recommendation letters.
How do I send schools my transcripts?
The free way to send your transcript is through Xello.
What should I do for my letters of recommendation?
Students should really ask their core teachers at least 2 weeks in advance from when they need the letter. If you are a junior, you should schedule a junior conference with your counselor. Many schools require a counselor recommendation as well.
What can I do to get financial aid?
Be sure to be mindful senior year of deadline dates. FAFSA opens up October 1st for seniors to apply. Many schools start looking in late December and January at the FAFSA submissions and start sending letters out to students. Be sure to fill out the FAFSA in October or November to have the greatest chance of getting money.
Who should apply for FAFSA?
Everyone. It is great for all seniors to fill it out, just in case there is a chance that they will qualify for some aid.
Where can I find scholarship opportunities?
Our Waukesha South scholarships become available in late fall and most will be available starting 2nd semester. Be sure to check out our scholarship website for updated information.
How can I contact you for more information and help?
Your counselors are here to help you! Be sure to reach out to your specific counselor with your questions. You can email them or schedule an appointment at the Student Services Office.
---
If you have any questions, don't hesitate to contact your counselor!
Mrs. DeLeón: Last names A-K
m9deleon@waukesha.k12.wi.us
Mrs. Callies: Last names L-R
jcallies@waukesha.k12.wi.us
Mr. Darling: Last names S-Z & WEPA
pdarling@waukesha.k12.wi.us
Ms. Dood: AVID & WAHP
sdood@waukesha.k12.wi.us